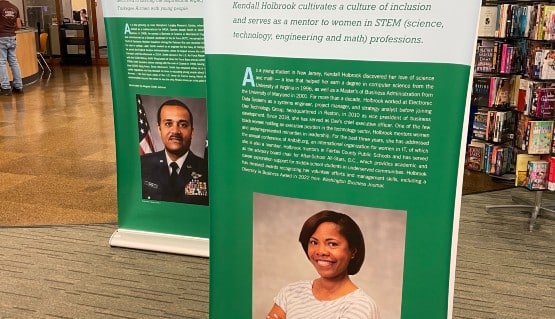 Waynesboro Public Library is proud to host the 2023 Strong Men and Women in Virginia History display through November 4, 2023.
The display's six panels highlight the contributions of six Black trailblazers in the history and culture of Virginia.
In challenging times, Wendell Oliver Scott, Reverend Raymond Rogers "R.R." Wilkinson, Ora Scruggs McCoy, Colonel Quentin Joseph Smith Jr., USAF, Retired, Shelia Bowen Taylor and Kendall Holbrook demonstrated determination and perseverance.
More information is available online, as well as the opportunity to nominate someone for 2024.