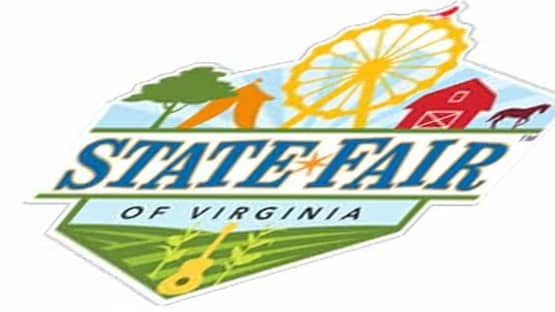 A new partnership between the State Fair of Virginia and Children's Hospital of Richmond at VCU will benefit thousands of children through an auction.
"SFVA Crafters for Children" is inviting creative arts competitors or demonstrators to donate their handcrafted items for an online auction that will be offered throughout the fair.
Fairgoers will have the opportunity to bid on donated items which might include an original painting, unique piece of knitted clothing or a handmade holiday wreath.
Once the auction ends, 70 percent of the proceeds will be donated to CHoR, and 30 percent of the proceeds will be donated to the SFVA Youth Scholarship Program.
The SFVA Youth Scholarship Program supports youth education and has donated more than $730,000 for 2,000-plus students since its inception in 2013.
"It's humbling to have the opportunity to use our platform at the State Fair to partner with incredible organizations like CHoR and create meaningful relationships and memories that will last long after our 10 days of ferris wheels, funnel cakes and fun," said Sarah Jane Thomsen, the fair's manager of agriculture education and strategic programming partnerships.
"This is a win-win for everyone. We've had fairgoers in the past inquire about purchasing some of the amazing, handcrafted creations. And now they can—and benefit children at the hospital and youth education," Thomsen said.
"The impact of the funds raised from the Crafters for Kids program will extend beyond just Central Virginia," said Lauren Zaller Moore, president and CEO of Children's Hospital Foundation. "Our hospital cares for kids from all across the Commonwealth as well as from most states in the country and even internationally."
Children's Hospital is the second largest service provider in Virginia and has been nationally ranked for its cancer, pulmonology, urology and nephrology programs. It also is verified as a Level 1 Children's Surgery Center. CHoR serves more than 70,000 children and their families each year.
James Salgado was a patient at the Children's Hospital when he was diagnosed with thyroid cancer at the age of 13. When the now-17-year-old heard about the new partnership with the State Fair, he asked to donate hand-sewn stuffed animals for the auction.
"I'm now 17 and fully recovered, and it would mean the world to me to be able to give back to the people who did so much for me," said Salgado, who has been sewing since he was 5 years old.
Thomsen said Salgado is not the only one showing enthusiasm for the Crafters for Children program. She had a couple dozen items donated in advance of the creative arts contest deadlines, and competitors will have the opportunity to sign up to donate items when they drop off their entries this month.
The 2023 State Fair of Virginia will run from Sept. 22 through Oct. 1 at The Meadow Event Park in Caroline County.
Information is available at StateFairVa.org.