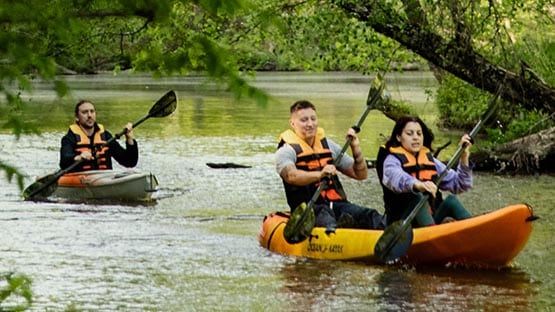 The Virginia Department of Conservation and Recreation will dedicate the new paddle craft launch at Widewater State Park on Wednesday, Aug. 16, at 10 a.m.
This project is part of many upgrades to this park's amenities since being acquired in 2006.
The launch was funded by a grant from the National Park Service Chesapeake Bay Gateways Program.
The purpose of Widewater State Park is to provide premier water and land-based educational outdoor recreational opportunities while protecting and interpreting the unique natural, historical and cultural resources of the peninsula of land cradled between Aquia Creek and the Potomac River in Stafford County.
The event includes a possible ranger-led kayak or canoe paddle and is open to the public.
Widewater State Park is located at 101 Widewater State Park Road in Stafford.