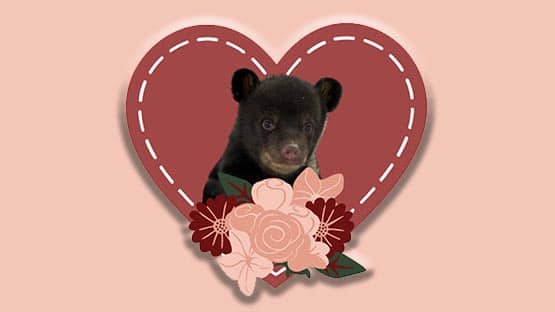 Want to show your loved one you care on Valentine's Day? A ratsnake, falcon, bear or opossum might send the right message.
The Wildlife Center of Virginia's "Caring for Critters" program allows you to support their work and get an "adoption" packet you may give to others as a gift.
The special Valentine's "Caring for Critters" packet includes:
A homemade Valentine's card to your beloved
A Valentine's picture of the animal you have chosen
Every "Caring for Critters" sponsorship also includes the complete Ambassador profile, natural history information, and "certificate of adoption."
Valentine orders received by Monday, Feb. 6, will be in the mail the following day.
The last day to order in time for Valentine's Day is Thursday, Feb. 9.
A one-year sponsorship is $50.
To choose your animal and gift this unique sponsorship, click here.