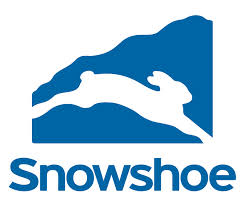 Snowshoe Mountain (www.snowshoemtn.com), the #1 year-round resort in the Mid-Atlantic, announced that country music artist Josh Thompson, known for hit songs "Turn it Up", "A Cold Beer with Your Name on It" and "Wanted Me Gone" will headline the upcoming Rise & Shine Festival. The festival is new this summer and will offer several free concerts over the weekend of July 17-19.
"This first time event is a down-home, mountain-high celebration of Snowshoe's love of country entertainment," explains Snowshoe's marketing director, David Dekema. "The weekend will feature great live music, local foods and an Appalachian whiskey and moonshine tasting."
In addition to Josh Thompson, free concerts will be performed by: Waterloo Revival, Paul Gold Band, The Joseph Sisters, Steele Country, Jimmy Nelson and The Cimarron Outlaw Country Band.
APPALACHIAN WHISKEY AND MOONSHINE TASTING
On Saturday afternoon John Foster of Smooth Ambler Spirits, a West Virginia-based distillery in Greenbrier County, will lead a discussion on the tradition of whiskey making in America, and in Appalachia specifically, and delve into topics such as the rich history of the farmer-distiller and their role in the Whiskey Rebellion, to illicit liquor production during Prohibition, and ending with the modern approach in making legal moonshines and other whiskeys. This will also include moonshine and whiskey tastings. Must be 21 with valid ID.
For more information or to make reservations for the Rise & Shine Festival go to www.snowshoemtn.com or call 877-441-4386.