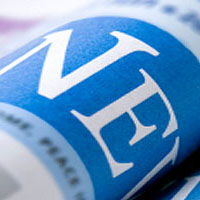 Historic preservation, education initiatives, athletics and community engagement will make for a dynamic team this coming basketball season.
The Shenandoah Valley Battlefields National Historic District (SVBNHD) and the Winchester Junior Storm have announced a partnership, with the SVBNHD sponsoring the organization's youth basketball teams and youth outreach program.
"We see this as a unique way to engage young audiences and their families in a different setting while at the same time contributing to a great cause" commented SVBNHD CEO Keven Walker. "The Winchester Storm is an outstanding organization and one that has consistently done great things for its community.  The Shenandoah Valley Battlefields National Historic District is proud to be a sponsor of the Junior Storm and we will be proactive in our support for these young athletes and scholars."
The Junior Storm and the SVBNHD hope to build upon both organization's successes of the past few years, but a primary focus will be to engage the future leaders of tomorrow by providing unique opportunities to learn about the past.  The Junior Storm strives to provide and incorporate the importance of education and goal setting while inspiring respectful pro-social friendships and improve basketball skills for future advancement.  Now with those noble goals in mind, a unique perspective into the history and importance of the Valley in the critical conflict that was the Civil War will be added to the mix.
As the partnership between the two organizations will be stretching far beyond the basketball court, the SVBNHD hopes that providing additional support and educational opportunities will not only grow interest in the Valley's Civil War history but also spark interest in the preservation of the areas key historic sites. Both groups feel as though the future looks bright.
"On behalf of the Winchester Junior Storm Program, we are very excited about the opportunity to partner with Shenandoah Valley Battlefields National Historic District and we are looking forward to helping youth connect with history" commented Norman Blowe, President of Operations for the Junior Storm program.
SVBNHD CEO Keven Walker added "The Junior Storm teams and programs will be a great advocates for our cause by the very definition of their organizational objectives.  We believe that they match up very closely with our education initiatives through encouragement of engagement, physical activity and hands on experience. The Shenandoah Valley Battlefields National Historic District views what the Winchester Storm has accomplished thus far as a great way to help our future leaders of tomorrow receive the support they need from their community today. We're very excited and look forward to our first game as part of the team."