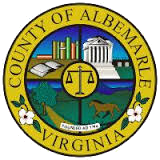 Beginning on Friday, the Scottsville Museum will commemorate Sheridan's raid on the town of Scottsville, which took place in March 1865.
This Civil War moment for Scottsville will be observed with a procession of mounted Union soldiers riding through the town to Canal Basin Square, a new Civil War exhibit in the Museum, and many lectures on the raid, the canal, and the African-American community in Scottsville.
There will also be a tour of important Civil War sites in Scottsville and the HistoryMobile will make an appearance.
Events include:
History Mobile
Sheridan's Raid on Scottsville
Village Square Shopping Center, Scottsville
March 6 – 7, 2015, 9 to 5
Museum Exhibits
Union Cavalry Reenactors Parade – 2nd U.S. Cavalry
March 7, 2015, 11 a.m.
Reenactors will parade from the old Uniroyal plant on Bird Street to Valley Street, ending at Canal Basin Square. After the march, reenactors will remain at that site into the afternoon for living history demonstrations.
Lecture:  Sheridan's Raid and Scottsville
Speaker:  Richard Nicholas.
Location: Victory Hall on Valley Street
Date and Time: 4 pm on Saturday, March 7.
Additional Lectures at Victory Hall on Valley Street from 3 – 5 pm on Sunday, March 8:
Sam Towler, African-American Experience in War and Reconstruction.
Regina Rush, An African-American Family.
Roger Nelson and Brian Coffield, James River and Kanawha Canal.
For more information, visit www.sheridansraid.org, and the Scottsville Museum online at smuseum.avenue.org or call434-286-2247.