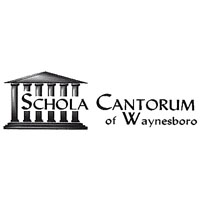 Schola Cantorum of Waynesboro, under the direction of Maureen Drumheller, will present its fall concert, "We Remember Them," on Sunday, Nov. 20, at 3 p.m. The concert will be held in the sanctuary of Waynesboro First Baptist Church, 310 S. Wayne Ave.
As our country relives the events of 10 years ago, we all turn our minds and hearts to remembering those who have given the supreme sacrifice.  Those losses have affected many over the years because of wars, natural disasters and cruelty, as well as terrorism.  This concert includes music of the traditional mass, not a requiem, but still the words of ancient prayers to God for praise and mercy, as well as other expressions of remembering, comfort and pleas for peace.
Schola's main work for this program will be Beethoven's Mass in C with full orchestra. A few of the other numbers in the program will be the spiritual I Hear a Voice a-Prayin', the Benedictus from "The Armed Man" by Jenkins, and We Remember Them from "Holocaust Cantata " by McCullough.
Soloists for the concert will be Soprano: Amy Cochrane (Waynesboro native), Contralto: Carrie Stevens, Tenor: Rexford Tester and Bass: Kevin McMillan.