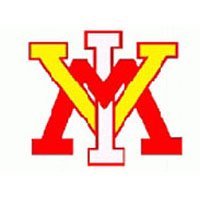 VMI baseball announced multiple schedule changes Tuesday morning, affecting the majority of the remainder of the team's contests.
Due to inclement weather throughout southwestern Virginia, VMI's scheduled baseball game Tuesday at Virginia Tech has been cancelled. Due to the lateness of the contest in the schedule, the game will not be made up.
The Keydets will now travel to Samford to open a three-game, season-ending series beginning Thursday, and that set will see changes as well. VMI now opens the series Thursday at 1 p.m. (ET, noon local time) with a doubleheader. The series finale remains scheduled for3 p.m. (ET) Friday, but fans are encouraged to check VMIKeydets.com and the @VMIbaseco Twitter for weather updates that may push the game to Saturday.