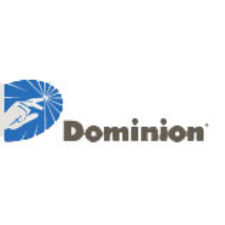 The State Corporation Commission has established a lower fuel rate for Dominion Virginia Power that will be effective for usage on and after July 1, 2016, on an interim basis.
The company seeks to decrease its fuel factor by 0.435 cents per kilowatt-hour (¢/kWh) from 2.406¢/kWh to 1.971¢/kWh. The proposed fuel factor would decrease the average monthly bill of a typical residential customer using 1,000 kWh of electricity by $4.35, or approximately 3.8 percent.
The fuel rate is the portion of the electric bill that pays for the cost of fuel used to generate electricity and reflects the wholesale purchase and sales of power.
A public hearing on the request is scheduled for 10 a.m. on September 14, 2016. It will be held in the Commission's second floor courtroom located in the Tyler Building, 1300 East Main Street, in downtown Richmond. Any person wishing to comment at the hearing should arrive early and notify the SCC bailiff.
The SCC will webcast the audio portion of this hearing via the Internet. Instructions for listening to the proceeding can be found on the SCC website atwww.scc.virginia.gov/case.
Written comments on the proposal must be submitted by August 30, 2016. All correspondence should be sent to the Clerk of the State Corporation Commission, Document Control Center, P.O. Box 2118, Richmond, Virginia 23218-2118, and refer to case number PUE-2016-00047.
Interested persons desiring to submit comments electronically may do so at the SCC's website: www.scc.virginia.gov/case. Click on the PUBLIC COMMENTS/NOTICES link and then the SUBMIT COMMENTS button for case number PUE-2016-00047.