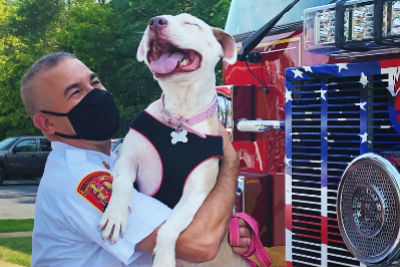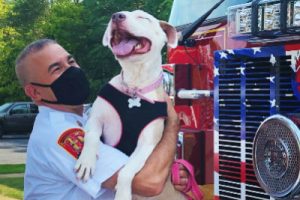 The Rockingham Harrisonburg SPCA requests the community's help in reducing overcrowding by adopting a pet.
The SPCA reached maximum capacity, and announced participation in the Bissell Pet Foundation's Empty the Shelters adoption event more than a week ago. Since then, 64 animals have found furever homes. However, 175 dogs and cats came to the SPCA during that time.
"Yesterday alone we saw 35 animals come into our care," Huck Nawaz, the SPCA's executive director, said in a press release. "We need to slow the influx of animals and are asking everyone to call or email us before bringing an animal to us. If at all possible, we'd like to work with you to keep the animal out of the shelter. Even temporarily."
The SPCA is making pet supplies, behavior resources, and spay or neuter vouches for outdoor cats available to keep pets out of the shelter. Owners who must surrender a pet, and good Samaritans who find lost dogs or cats, are encouraged to call 540-434-5270, or email [email protected] before arriving at the SPCA.
Empty the Shelters runs until July 31, and adoption fees are $25 per cat or dog. All adoptable pets are microchipped, altered and up to date on vaccinations.
Animals available for adoption may be viewed online. Fosters are also welcome.
The SPCA has served the Rockingham County and Harrisonburg community for nearly 50 years with a mission "to create a community free of pet homelessness and suffering."
Bissell Pet Foundation was founded in 2011, and has helped 5,600 shelters and rescues in the United States and Canada find loving homes for pets.