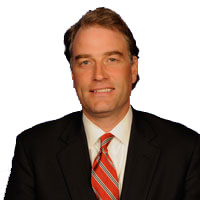 Fifth District Congressman Robert Hurt (R-Virginia) voted today in favor of H.R. 4457, America's Small Business Tax Relief Act, which would make permanent a tax provision that allows small businesses to expense certain investments in new equipment and property each year.
His statement on the bill:
Small businesses are the backbone of our economy and essential to providing the jobs and growth the Fifth District needs. In recent years, small businesses have generated almost two-thirds of new jobs, and small businesses now account for nearly half of all private sector employment.
Unfortunately, Washington's complex and outdated tax code continues to stifle small businesses' ability to grow their operations and create much-needed jobs. By permanently allowing small businesses to deduct up front the costs of purchasing new equipment and property expenses each year, we will strengthen our economy by making it easier for them to invest back into their businesses and relieving these vital job creators from some of their tax compliance costs, which are 65% higher than those of big businesses.
We must free our main street businesses from government-created obstacles to economic growth. I look forward to continuing to work with my colleagues to foster the success of our small businesses so that they can create jobs and generate opportunity and prosperity for our communities.