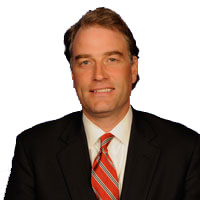 As we come together this year to celebrate the 239th year of our nation's independence, we enjoy the opportunity to reflect on our Founders' understanding of the fundamental rights of man and their belief that only a system of representative democracy– supported by the rule of law– could guarantee our God-given rights.
When the Founders signed the Declaration of Independence on July 4, 1776, they risked all they had for this budding nation and paved the way for the freedoms and opportunities we often take for granted today.  The Declaration of Independence not only called for freedom for the people of this country, but also enshrined for the future, American principles of limited government, individual liberty, and free enterprise – the very principles that have made this the greatest country on earth and have served as a beacon of freedom for the world.
As Americans across the country pause to recognize this important occasion with family and friends, it is also a particularly special day for those who have recently taken or will be taking the oath of American citizenship and will share the thrill in celebrating their first Independence Day.  I have had the privilege of attending naturalization ceremonies around the Fifth District and especially appreciated being able to participate in the naturalization ceremony at Thomas Jefferson's Monticello on the Fourth of July last year.  These moving naturalization ceremonies remind us that we are a nation of immigrants and that immigrants who have come here lawfully over the last two centuries refresh, enrich, and restore the promise of American liberty.  It is my hope that we all take the time to welcome our newest American citizens this and every Independence Day.
If you have never observed a naturalization ceremony, I would strongly encourage you to plan to attend one in the future.  In addition to the landmark ceremony at Monticello on July Fourth, there are many others throughout the year, including one at Patrick Henry's home at Red Hill.  I feel certain that it will make you proud.
Finally, as we celebrate the birth of our nation, we remember all of those who have sacrificed so much so that we may be free and those who continue to defend our American way of life for future generations.  I hope you will join me in thanking all the brave men and women who serve our nation so that we may daily enjoy the blessings of freedom.  I wish you and your family a happy and safe Fourth of July.
I recorded a video message to commemorate our Independence Day, which you can view on my website – hurt.house.gov.  If you need any additional information or if we may be of assistance to you, please visit my website at hurt.house.gov or call my Washington office: (202) 225-4711, Charlottesville office: (434) 973-9631, Danville office: (434) 791-2596, or Farmville office: (434) 395-0120.
Robert Hurt represents Virginia's Fifth District in Congress.