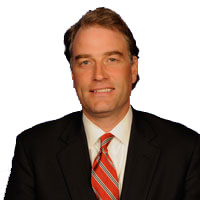 As we observe Memorial Day, we remember with gratitude all of those brave men and women who have sacrificed their lives while defending our great nation.  To all of those who are and have been members of our armed forces – thank you for all that you have given up in the name of American liberty.
Throughout American history, our soldiers have courageously fought to preserve our freedoms, and for that, we will be forever grateful.  Their sacrifice, and the sacrifice of millions of others, has allowed us to enjoy this way of life which we often take for granted.  With these sacrifices in mind, our thoughts and prayers are with all of those who have served or are serving our nation and their families.
I recently had the opportunity to visit with a group of veterans sponsored by Danville's Blessed Hope Church who made a trip to Washington, and it was an honor to be with them as they came to visit the monuments that pay tribute to their invaluable service.  These men and women who stood ready to lay down their lives for our country have earned not only our utmost respect but also the benefits and medical service they so deserve from the Department of Veterans Affairs (VA).
Unfortunately, we have recently learned that the Va has provided service to our veterans that has fallen woefully short.  To help address this issue, last week the House of Representatives passed the Department of Veterans Affairs Management Accountability Act by a bipartisan majority of 390-33.  This important legislation allows for easier removal of ineffective senior level officials at the Va that are contributing to the mismanagement within the agency.
It is my sincere hope that this bill will serve as an important step toward greater care for our veterans by holding the Va accountable for its actions and initiating desperately needed reforms.  I remain committed to working with my colleagues to immediately implement real reforms to the Va health system that will end the egregious backlog of Va claims and provide veterans with the service and benefits they have earned.
It is an honor to represent so many veterans and active duty soldiers in Virginia's Fifth District.  I join with the rest of the Fifth District in honoring the fallen, and we are eternally grateful for our service members who have served and continue to serve this great nation.
If you need any additional information, please visit my website at hurt.house.gov or call my Washington office: (202) 225-4711, Charlottesville office: (434) 973-9631, Danville office: (434) 791-2596, or Farmville office: (434) 395-0120.
Robert Hurt represents the Fifth District in Congress.