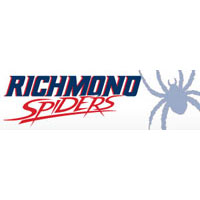 Richmond shot lights out in the first half and hit a season-high 11 three-pointers, but N.C. State stayed right with the Spiders and eventually pulled away for an 84-72 victory on Wednesday night at PNC Arena.
The Spiders connected on 72 percent of their shots in the first half, finishing with a 48.3 percent mark from the field. 11 of UR's 18 first-half makes came by way of an assist as the Spiders finished with 17 team assists.
Richmond's Kendall Anthony and T.J. Cline led the offense with 17 points apiece, a new career high for Cline. Anthony shot 7-of-14, while Cline went 6-of-9 with a career-best four three-pointers. Cline added seven rebounds for the second-straight game, leading the Spiders.
Terry Allen scored 14 points with two three-pointers, also going 6-of-9 from the field. Trey Davis had a season-best eight points, Alonzo-Nelson Ododa went for eight points and five rebounds.
ShawnDre' Jones dished a career-high six assists as he now leads the team with 4.0 assists per game.
"I thought we were able to get good shots," head coach Chris Mooney said. "I thought we shared the ball well. We made some long shots early on and were also able to get points in transition. But unfortunately we weren't able to get enough stops. Trevor Lacey and Ralston Turner both had good games for them."
N.C. State's Trevor Lacey scored a game-high 26 points on 9-of-16 shooting, including 21 in the first half. Ralston Turner added 23 points and six rebounds.
Although the Wolfpack only hit one more field goal than Richmond, N.C. State was able to find its way to the line at a rate four times as high as Richmond, shooting 22 free throws to Richmond's six.
Richmond was aggressive throughout, mixing outside shots with strong post play as each team tallied 22 points in the paint.
Both teams were on fire to start as there were only six combined defensive rebounds in the first 12 minutes of play. The first half featured six ties and 19 lead changes.
The Spiders built momentum late in the first frame after a jumper from Allen and a give-and-go layup from Deion Taylor to Anthony tied the game. Allen grabbed a big rebound on the ensuing possession and ShawnDre' Jones swished a three-pointer to put the Spiders up 44-41.
The Wolfpack were able to draw a foul and hit two free throws, and then a late turnover became Wolfpack points as the clock expired, giving the home team a 45-44 lead at the break.
The first 10 minutes of the second half continued the seesaw battle of the first, with a Cline three-pointer putting the Spiders up 63-62 at the 9:41 mark.
The Wolfpack rallied to build a 70-63 lead when Cline hit another trey that gave the Spiders life with 4:01 left.
But a jumper from Lacey and three empty possessions for Richmond allowed the Wolfpack to get into the final two minutes with a multiple-possession lead, giving way to foul shots and an 84-72 win.
Richmond will travel farther afield in the second half of the Thanksgiving road trip, flying to Northern Iowa for a Sundayafternoon battle on CSN+.