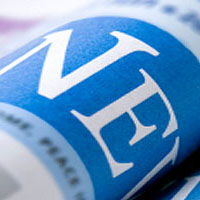 On Saturday evening, the biggest night of Dominion Virginia Power's widely promoted Riverrock event, dozens of activists demonstrated outside the main entrance and literally "blew the whistle" on the utility company's greenwashing of its dirty power and dirty politics.
While Dominion spends big bucks to sponsor the annual celebration along the James River, the company is facing increasing public backlash for its contamination of the James and other treasured Virginia rivers from leaking, toxic coal ash dumps. Dominion's massive proposed Atlantic Coast Pipeline for fracked gas would also threaten more than 500 streams, rivers and wetlands across Virginia.
Demonstrators drew attention to this hypocrisy with signs, flyers, and bright yellow t-shirts – which included a convenient list of Dominion's objectionable projects and actions on their back. At 8:00 p.m., the activists blew their whistles in unison, just before the headline Riverrock act came on stage under Dominion's large banners.
"We hope people came away with a better understanding of how Dominion is being allowed to manipulate our government and devastate the environment," said Kate Addleson, director of the Virginia chapter of the Sierra Club. "Dominion sponsors events like Riverrock to distract attention from their egregious record of polluting Virginia's air, water, climate, and democracy."
"It's time Dominion cleaned up its dirty power, not just its dirty image," said Drew Gallagher, Virginia Organizer with the Chesapeake Climate Action Network. "Dominion is also Virginia's lead 'sponsor' of toxic coal ash, fracked gas pipelines, and global warming pollution. As more and more people learn the truth about Dominion, we're seeing a movement take off across Virginia to fight the company's pollution plans."