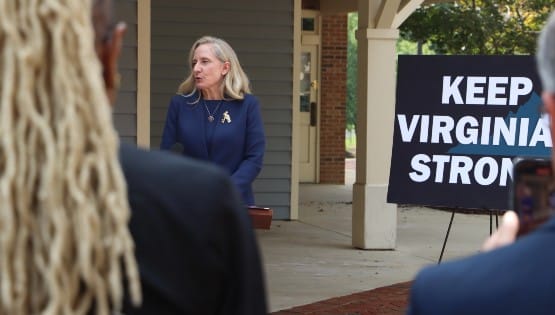 The odds are against American federal lawmakers to approve 12 spending bills in time to avoid a government shutdown.
U.S. Rep. Abigail Spanberger of Virginia joined Prince William County business leaders and local officials Tuesday to discuss the impact a government shutdown would have on Virginia's economy.
Spanberger spoke out against the hyper-partisanship and political games that have driven lawmakers to this point — and she shared more data about how previous shutdowns hurt Virginia's economy.
"I'm going to start by stating the obvious: government shutdowns are bad for Virginia," Spanberger said Tuesday. "They are bad for businesses. They are bad for families. They are bad for Virginia jobs. And they are bad for our overall economy. As Congress heads back to Washington to start our fall session, we have a long to-do list. But our very top priority needs to be avoiding a government shutdown."
She said that previous shutdowns hurt finances and job security for Virginia families, especially in northern Virginia.
Spanberger also highlighted the need to incentivize lawmakers to avoid repeated, avoidable and reckless potential crises. She discussed her bipartisan bill that would block Members of Congress from receiving their pay during any default or government shutdown.