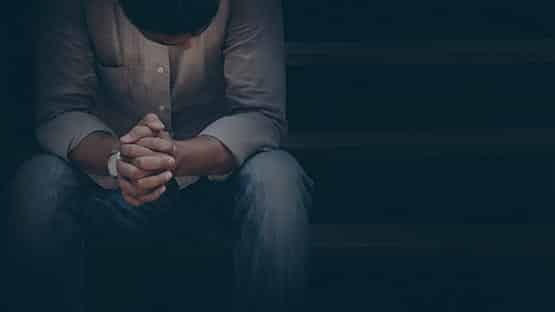 Staunton, Waynesboro and Augusta County is facing a major mental health crisis – with more than 60 temporary detention orders issued per month, a process where a magistrate requires an individual to be held in a psychiatric facility for up to five days.
In the SAW area, the numbers of suicides are almost double the state and national average. In SAW, there are 22.7 deaths per 100,000 people, compared to 13.4 in Virginia, and 13.9 in the United States.
Despite the need, there is no crisis stabilization unit in the immediate area – and nearby options including Harrisonburg, Charlottesville, Lynchburg, etc., are often full, leading to long waits in emergency rooms until a treatment facility has an opening.
"We don't really have the capacity to do what we need to do with our folks in crisis here," said Kimberly K. McClanahan, the executive director of the Valley Community Services Board in Staunton. "The goal is to try to relieve the emergency department of some of its burden so that it can actually function in the way it's intended, which is not to have mental health crises up and down the halls all the time."
There is hope that this may soon change with a proposal on the table for both a Crisis Receiving Center and Crisis Stabilization Unit to be located near Augusta Health in Fishersville.
"Getting the help people need, when they need it, where they need it and meeting them where they need it, is imperative," said McClanahan.
The proposed building would house two different programs: the first, the receiving center, which operates as a 24-hour observation unit where someone may check themselves in on a voluntary basis or a TDO. When someone arrives at the center, they would be greeted by a peer support specialist, someone who has lived experience, which has been proven to be very successful at the intervention level. They would also receive a medical evaluation.
For those who aren't ready to be sent home after observation, they would move to the stabilization unit, which is generally a five- to seven-day stay, but it can be longer. They will continue to get peer support as well as individual or family therapy and their medication may be managed to get them stable and in a position to go home.
"What we are hoping for is kind of bridging the gap between the emergency department and hospital and a mobile crisis or an outpatient experience. Virginia is talking about the crisis continuum. And this is a piece of that crisis continuum that we do not have here in this area," said McClanahan.
Beyond the statistics, research also backs up the need in the area – with mental health and substance abuse both in the top five needs identified by a community needs assessment report completed by Augusta Health in 2022, with mental health ranking #1 and substance abuse ranking #5.
The bottom line is money. Is there enough support financially to move forward? The price tag for the center would run an estimated $25 million.
McClanahan has met with and given presentations to local governments who she said generally support the idea, but they aren't sitting on $20 million to fully fund the project, either. Some funding has been secured through the American Rescue Plan Act – but it will be up to the Department of Behavioral Health as well as localities to help bring the idea to fruition. While the state budget has been passed, McClanahan said she is unsure how much money might be allocated to the project at this time.
Despite the monetary challenge, McClanahan said she is confident this will get done.
"I know that Valley Community Services Board, our board of directors, has already committed money toward this project," she said. "And I believe they're amenable to committing more. But you know, nobody has $25 million just hanging around."
McClanahan said that it's important to reinforce the need to destigmatize mental illness and substance use.
"It's an addition. It's a disease. You can't just say, Oh, I'm done today. Once you're addicted, it just doesn't work that way. And our mental illnesses are, you know, biological. They're not things that you would choose."
Once the funding is secured and a location is found, getting the Receiving Center and Stabilization Unit up and running will take approximately two years.
In the meantime, VCSB has a couple of more immediate lifelines in the works – both for those in crisis and those who respond to those in need.
Mobile Crisis Unit
In larger cities throughout Virginia, a Mobile Crisis Unit is often deployed when a call is made for someone in a suicidal or psychological crisis. In other areas, first responders such as police or fire and EMTS are usually called to the scene which can prove to be traumatic if the person in crisis is put in handcuffs or removed from their home by a police car.
While many emergency professionals are trained in Crisis Intervention, there is some thought that being approached by a mental health professional vs. someone in a uniform, may lead to less lethal outcomes in some circumstances.
McClanahan said that VCSB has a proposal in to its regional office to start a mobile crisis unit in as little as six months, and she's very confident it will happen.
"We have a proposal that over a five-year period, it will become completely functional 24/7, fully staffed. So we're really excited about that," she said. "We think that's going to be up and coming fairly soon."
Staffing will be a big issue, McClanahan said, so the idea would be that they would start with staff they have now in the emergency services department and ramp things up over a five-year period.
In general, a team of mental health professionals would show up when someone reports a crisis … sometimes alongside local police in a co-responder model.
Interim relief to police
In the more immediate future, VCSB is working with local police to get them some relief now.
As it stands now, when someone is in crisis, and a police officer responds and takes the person to the hospital, an officer must remain with that person until a bed is found for them at a treatment facility, which can take a considerable amount of time.
"They (police officers) do not want to sit in an emergency department for five or seven days, when somebody is not able to get treatment. That's not their role," McClanahan said. "That's not the emergency department's role. But there's a shortage of beds. It is very frustrating for our law enforcement professionals."
Since the more permanent solution for a Receiving Center and Stabilization Unit would take two years to build out if funding was secured today, VCSB has an interim solution in mind.
"We have space here at Valley, where we will be able to provide police officers with some relief. We could see up to three people at a time with one police officer observing them – while we're finding them a bed and doing all those good things that do when people are in crisis," McClanahan said.
Then, the person could be dropped off, and the law enforcement officer could go back to their regular job.
"It's not a full solution," she said, "but it's my understanding that our law enforcement officers and the chiefs and sheriff are very much wanting this to happen. So we're moving in that direction, pretty much immediately, to try to get some relief."


If you or someone you know needs support now, call or text 988 or chat at 988lifeline.org