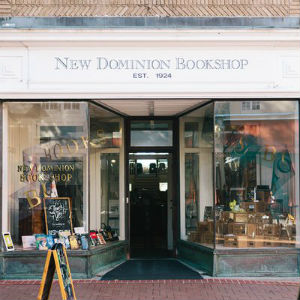 Friday Night Writes, a reading series geared towards young adults in the Charlottesville area, will return to New Dominion Bookshop after a short winter hiatus on Friday, Feb. 1, from 7:00 PM to 8:00 PM. This event is free to attend and is open to the public.
Founded by New Dominion Bookshop bookseller and St. Anne's-Belfield alumnus Christopher Murphy, the Friday Night Writes reading series features original writing and music from local young artists. In the fall, the lineups included students from the University of Virginia, St. Anne's-Belfield, Monticello High School, Albermale High School, and Tandem Friends School. "Our manager, Julia Kudravetz, and I wanted to find an exciting way to encourage young people to come into the shop, and maybe have their first experience of being in an independent bookstore. I think Friday Night Writes fits the bill," said Murphy.
Participation is open to the community—any young artists who wish to perform their work can submit samples of their writing or clips of their music for review to [email protected].Friday Night Writes is regularly held on the first Friday of the month at 7 PM in the shop. After February's event, the next dates include Friday, March 1, and Friday, April 5.
About New Dominion Bookshop: Serving Albemarle and Central Virginia since 1924, New Dominion Bookshop is the oldest independent bookseller in Virginia. Located in Historic Downtown Charlottesville, New Dominion is a general trade bookshop that serves as the hub for readings and other literary events in the community. For more information, visit ndbookshop.com.