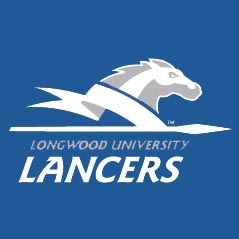 Longwood shut down Radford's leading scorer Javonte Green, but five of his teammates stepped up to score in double figures and lead the Highlanders to an 80-75 win over Longwood Wednesday evening at the Dedmon Center.
Blanketed the entire game by Longwood forward Shaquille Johnson, the Big South's eighth-leading scorer managed just four points on 1-of-7 shooting but was able to take a backseat with Cameron Jones scoring a team-high 15 points and R.J. Price adding 11 points and five assists. The win avenged the double-overtime loss Longwood handed the Highlanders (18-8, 9-4 Big South) earlier this season, and pushed Radford into a four-way tie for first place in the conference.
The Highlanders have now won nine of their past 11 games since losing in Farmville on Jan. 3.
Radford's latest victory did not come easy, however, as the Price-led Highlanders needed a 13-9 run in the final three minutes to hold off a Longwood team that twice overcame major second-half deficits. After heading into halftime trailing 44-33, Longwood outscored Radford 26-15 out of the break to tie the game at 59-59 with 6:44 remaining. Even as the Highlanders rebuilt their lead to seven inside the final minute, Quincy Taylor hit back-to-back three-pointers to pull Longwood back within two with 22 seconds left.
But where the Lancers completed that comeback to force overtime in the first meeting this season, Radford withstood the surge the second time around. After Taylor's 25-footer cut the lead to 75-73, Longwood employed a full-court press on the next Radford in-bounds. Rashun Davis slipped away from the pressure and lobbed a full-court pass to Jalen Carethers, who threw down an uncontested slam to push Radford's lead back to two possessions where it stayed until the final whistle.
"I thought Quincy Taylor did a solid job," Longwood head coach Jayson Gee said of his redshirt senior point guard, who scored 15 points including six in the final minute. "He had to play all 40 minutes because of Leron [Fisher] being down and in foul trouble. I thought Ryan [Badowski] came out and hit some big shots for us in the second half. We just had one too many breakdowns there down the stretch."
Longwood's push in the final minute came in the absence of point guard Fisher, who left the game with an ankle injury with 53 seconds left on the clock. To that point, Fisher had 15 points – all in the second half – including the layup in traffic that tied the game with 6:44 remaining. Fisher's status for Saturday's home game against Charleston Southern is undetermined.
"I'm very, very proud of this team tonight," Gee said. "We had several opportunities to throw in the towel and give in, but this team just flat-out didn't. I'm very, very proud of their effort and their attitude tonight."
Fisher was one of three double-figures scores for Longwood, joining Shaquille Johnson with 22 points and Taylor with 16. Johnson was a perfect 7-of-7 from the free throw line and added six rebounds, three assists and a pair of steals while holding Radford's leading scorer Javonte to just four points on 1-of-7 shooting.
"I thought Shaq did a great job," Gee said. "He brought physicality, pressure and intensity, and I thought that really bothered Green. He just did an outstanding job on him defensively. Then he played well offensively, too. I thought this was his best game taking the ball to the basket and just really becoming a power forward instead of a guard, which is what we need him to do."
Johnson poured in 15 of his 22 points in the second half, hitting 3-of-5 shots from the field and all seven free throws while playing turnover-free basketball. Facing Green as his primary defensive matchup, he held Radford's leading scorer to two points without a field goal the entire second half.
"Coach Gee lets us know every day he's not done fighting," Johnson said. "We're not done fighting either. We'll keep fighting to the end."
With the end of the regular season fast approaching, Longwood is in a tie for ninth place in the conference standings alongside Campbell, but the Lancers have five games remaining to move into the top eight. That push begins Saturday when Longwood hosts Charleston Southern in Willett Hall at 5 p.m.
"That's a great challenge for us, but this is our house," Gee said. "I'm proud of our ball team, I'm proud of the spirit and the attitude and the effort."