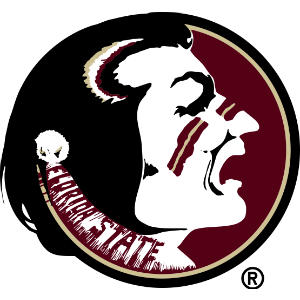 Florida State coach Leonard Hamilton and 'Noles player Devon Bookert talk with reporters after a 96-85 loss to Virginia Tech in the 2016 ACC Tournament.
THE MODERATOR: We'll have coach make an opening statement and then take questions.
COACH HAMILTON: We had no answer for their quickness and speed. Obviously we had a tremendously difficult time containing their two quick guards driving the ball to the basket.
We showed moments where we've been a solid defensive team, but tonight we had just no answer for their ability to move the ball and take us off the dribble without having very good rim protection or the ability to contain the dribble. That was our Achilles' heel.
I think you have to give them credit for exploiting an area of our game where we have not been very consistent all year, our inability to defend at the level we've been accustomed to. You have to give them credit for exploiting it and taking advantage of it.
Obviously Buzz has done a tremendous job with his team. He got them playing within themselves the way they have to play in order for them to be successful. We just got beat by a team that played much better than we did tonight.
THE MODERATOR: Questions.
Q. They got off to such a quick start and Zach was a big part of that. What made him difficult to defend?
COACH HAMILTON: Sometimes kids get in situations where they knock down shots. With their quickness, their ability to get into the lane, once we converged, they was finding him on the perimeter, he was basically shooting uncontested shots. The difficulty we had containing the dribble, someone else had to help. When we helped to stop the penetration, those times he had uncontested wide-open shots. Tonight he was knocking them down.
Q. The way the first half went tonight, did it seem to you like the second half of your last meeting there?
COACH HAMILTON: No, not really. I think they did a much better job than they did at their place. We had looks at their place. We just played well for 36 minutes, and obviously they made shots and we didn't at the end.
But tonight I think what they did, they played more to who they are. They ran less offense, just really attacked us off the dribble. Their quickness and speed, how hard they went to the basket, it was very difficult for us to contain.
Q. Fouls were obviously a big part of this game. Do you think it affected the rhythm of your team?
COACH HAMILTON: Not really. That would be just making an excuse.
We got beat by a team that we had a difficult time containing the dribble tonight. That's the story.
They called a lot of fouls. Every game takes on a different personality. You have a different set of officials. They call things differently.
But the officials didn't have anything to do with our inability to contain the dribble.
Q. Devon, could you tell us the difference this matchup from the last one. Were you surprised how aggressive they were going to the rim or did you anticipate that being the game plan?
DEVON BOOKERT: I was guessing that they would probably do that, seeing how we contained the ball. But you could see strategically that was their game plan, that's what they were trying to do. They weren't trying to rely on jump shots.
I think from the beginning you could see what they were trying to do.
Q. Devon, they had a pretty good crowd turnout. They had a lot of fans. Did you take note of that? Does that throw you off at all?
DEVON BOOKERT: No, not really. I thought there were fans from different schools staying over from watching other games.
THE MODERATOR: Thank you.