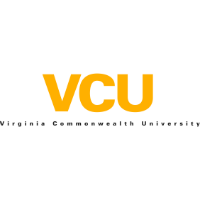 A large majority of Virginians support expansion of treatment centers and the use of housing in their own communities for those recovering from opioid use, a new poll by the L. Douglas Wilder School of Government and Public Affairs at Virginia Commonwealth University shows.
Eighty-two percent of Virginia adults support the expansion of treatment centers in their community while 71 percent said the same for providing housing in their community for those in recovery from opioid addiction, according to the Winter 2017-18 Public Policy Poll conducted by the Wilder School's Office of Public Policy Outreach. The poll, a random sample of 788 adults in Virginia conducted by landline and cellular telephone from Dec. 8-26, has a margin of error of 3.49 percentage points.
Providing clean needles to reduce the risk of opioid users spreading infection is more controversial — a measure supported by only a 48 percent plurality and opposed by 44 percent of poll respondents.
"Each of these measures has been proposed by policymakers as a public health strategy for combating the opioid epidemic," said Robyn McDougle, Ph.D., interim director of the Wilder School's Center for Public Policy. "Clearly the public is more at ease with treatment centers and housing for those in recovery and less so with a public health policy that provides clean needles to those still using opioids."
The support for providing clean needles split significantly along certain demographic lines. Minority respondents and those who identified as Democratic both registered 62 percent support for providing clean needles. By comparison, white respondents registered only 42 percent support while support from independents (57 percent) ran significantly ahead of that among Republicans (29 percent). Age also surfaced as a significant factor with those ages 18 to 34 showing a 64 percent rate of support for such a needle program.
The Wilder School will hold a panel about the nation's opioid epidemic on Tuesday, Feb. 6, that will focus on how the deterioration of communities has invited and encouraged drug use and crime. "The Opioid Epidemic: Impact on Communities" will examine the epidemic from a variety of perspectives and also will look at access to health care and public opinion on treatment. The panel follows the theme of this year's VCU Common Book, "Dreamland: The True Tale of America's Opioid Epidemic" by Sam Quinones.
The panel, which is free and open to the public, will take place from 11 a.m. to 1 p.m. in the Richmond Salons of the VCU Commons.
For a PDF of the poll's 11-page report, including complete question wording and detailed tables of results, go to www.oppo.vcu.edu.
On Jan. 5, the Wilder School released its first results from its Winter 2017-18 poll showing that more than 1 in 5 voters in Virginia's recent gubernatorial election say they made their decision in response to the Trump administration. On Jan. 9, the Wilder School released results showing that 49 percent of Virginians prefer Confederate monuments be left as they are and 76 percent would be unwilling to pay more in taxes to fund any changes to the monuments.
On Jan. 16, the Wilder School released results showing that a bare majority of Virginians oppose prohibiting national anthem protests during high school sporting events. That release also contained the data on opioids highlighted in this press release. On Jan. 25, the Wilder School will release the final data from its winter poll, examining perceptions of efficiency in state program areas ranging from public safety to mental health services.