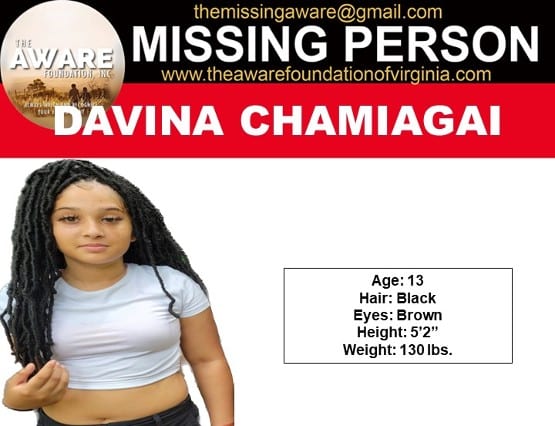 Update: Thursday, 8:40 p.m. Davina Chamiagai has been located and is safe, according to a report from The Aware Foundation.
The Rocky Mount Police Department is requesting the public's assistance in locating a missing 13-year-old.
Davina Chamiagai was last seen in Rocky Mount on Thursday. It's possible she is heading to Roanoke.
If you have any information on Davina's whereabouts, contact the Franklin County Sheriff's Office at 540-483-3000.