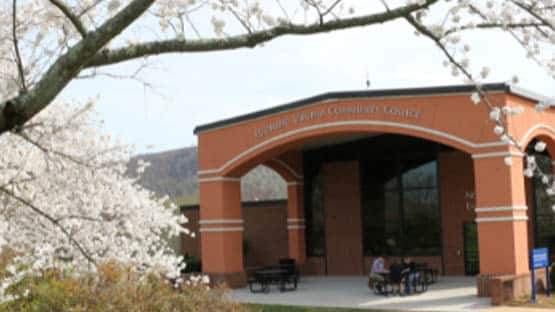 Piedmont Virginia Community College is one of 13 colleges joining the Achieving the Dream network. The network includes more than 300 community colleges – the most comprehensive non-governmental reform movement for student success in the nation.
The ATD colleges work to holistically advance student success and grow as catalysts for economically vibrant communities. In addition, PVCC gains access to a nationwide group of peer support and expertise.
"The colleges in our 2023 cohort, like all ATD colleges, understand the role that community colleges play not just in in the social and economic mobility of their students as individuals but in lifting up entire communities," said ATD president and CEO Dr. Karen A. Stout. "ATD's focus on equity underpins the broad, transformational changes that our network colleges experience and which, in turn, benefit the entire populations that they serve.
"These colleges are deeply invested in the process of changemaking and have already identified goals toward greater student success. I'm excited to see how much further we can all go along this journey as they join our network."
PVCC joins the ATD network alongside two other institutions, Arapahoe Community College (Colorado) and McDowell Technical Community College (North Carolina), in addition to 10 other 2023 cohort colleges that joined in February as part of the Accelerating Equitable Outcomes initiative funded in part by a gift from MacKenzie Scott.
"PVCC is committed to empowering more students to earn meaningful post-secondary credentials that lead to high-demand, highly skilled jobs," said PVCC President Jean Runyon. "By joining the ATD network, we will accelerate transformative results for our students and the communities we serve."
Teams from each of the three newest member colleges will convene in Milwaukee, Wisc., from June 12 to 15 for a Kickoff Institute that will set the stage for their partnerships with ATD. The experience will include an introduction to ATD's Institutional Capacity Framework, a comprehensive assessment built on seven essential capacities that help colleges develop a student-centered culture leading to greater student success.
Piedmont Virginia Community College serves Central Virginia – primarily residents of Charlottesville and the counties of Albemarle, Buckingham, Fluvanna, Greene, Louisa and Nelson.
Learn more about the Achieving the Dream network at https://achievingthedream.org/.