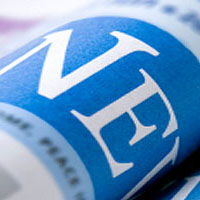 Through Monday, Oct. 21, the Shenandoah Valley Animal Services Center will not be accepting any cats, and adoptions will be limited during this time. The cat areas will be completely closed off to the public in order to allow for quarantining of the current cats and disinfecting the facility due to a recent Panleukopenia outbreak. Panleukopenia is a feline parvovirus. However, the facility will be accepting dogs and they have many available for adoption. The Animal Services Center will continue to remain open normal hours, Monday thru Saturday 11-4.
For the care of injured cats in Augusta County and the cities of Waynesboro and Staunton, residents of the three localities will need to call their local Animal Control Services to have these animals taken into care as needed.
Residents of Augusta County should call: 540.245.5635
For more information check www.co.augusta.va.us
Residents of Waynesboro should call: 540.942.6701
For more information check www.waynesboro.va.us
Residents of Staunton should call:  540.332.3842
For more information check www.staunton.va.us
Local animal control services will be available in Staunton and Waynesboro 24 hours a day, 7 days a week to assist residents.  In Augusta County only emergency calls will receive a response after 7:00 pm – non-emergency calls will be responded to the next day.