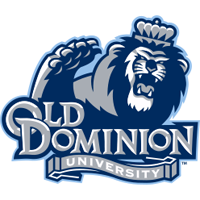 Old Dominion University football was picked to finish in sixth place in Conference USA East this season. The vote was conducted by a panel of media members that cover C-USA schools.
Middle Tennessee was picked to finish first followed by WKU, Marshall, Florida Atlantic, FIU and Old Dominion, while Charlotte was picked seventh. Southern Miss was picked to win the West Division.
The Monarchs finished 5-7 overall last season and 3-5 in league play. ODU returns 17 starters combined on offense and defense, as well as the league leader in rushing (Ray Lawry, 1,136) and tackles (TJ Ricks, 123).
C-USA Media Preseason Picks
EAST DIVISION
1.  Middle Tennessee
2.  WKU
3.  Marshall
4.  Florida Atlantic
5.  FIU
6.  Old Dominion
7.  Charlotte
WEST DIVISION
1.  Southern Miss
2.  Louisiana Tech
3.  Rice
4.  UTEP
5.  UTSA
6.  North Texas