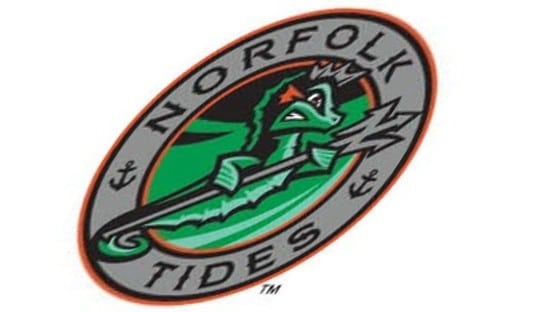 The Norfolk Tides (72-47) defeated the Memphis Redbirds (59-61), 6-5, in 10 innings on Sunday at AutoZone Park.
Striking first in the top of the second was Norfolk, the Triple-A affiliate of the Baltimore Orioles, who scored when Maverick Handley hit an RBI fielder's choice. Memphis came back and tied it up in the bottom-half when Moises Gómez blasted a solo homer to make it 1-1.
Colton Cowser came back for the Tides in the third inning with a two-run blast and reclaimed a three-run lead. It was Cowser's 12th of the season.
Memphis, the Triple-A affiliate of the St. Louis Cardinals, was able to respond in the bottom of the fourth when Kramer Robertson hit a sacrifcie fly to cut the Tides lead to 3-2.
Norfolk added another run in the fifth inning when Coby Mayo walked with the bases loaded. But Memphis answered yet again with a run of their own, this time a solo homer by Juniel Querecuto to make it 4-3.
That would be the last run Tides starter Chayce McDermott allowed. He tossed a quality start and exited as the winning pitcher of record, going 6.0 innings and allowed three runs on six hits (two home runs) and two walks while striking out sevenh. He threw 96 pitches, 60 for strikes.
Another run was scratched across in the seventh when Heston Kjerstad stole home on a first and third double steal. However, the Tides bullpen gave up the lead in the bottom-half when Ivan Herrera hit an RBI double, then scored later on an RBI fielder's choice to tie the game at 5-5.
Neither team would score in regulation so the teams played in extra innings. With two outs, Shayne Fontana knocked an RBI single to give the Tides a 6-5 lead. Wandisson Charles, who tossed a scoreless ninth inning for Norfolk, remained in the 10th and shut down the Redbirds in the 10th to give the Tides the win.
After a scheduled league off day tomorrow, the Tides return to Harbor Park Tuesday to begin a six-game set homestand. Neither team has announced their probables for the week. First pitch on Tuesday is at 6:35 p.m.