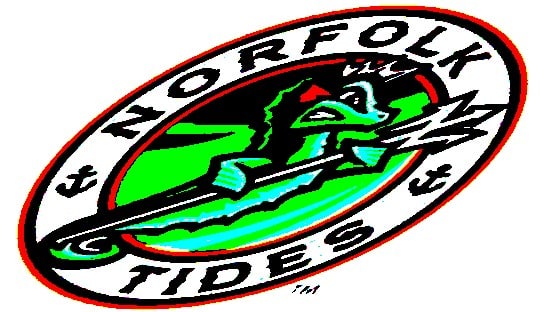 The Norfolk Tides (70-47) defeated the Memphis Redbirds (59-59), 9-6, on Friday night at AutoZone Park.
Memphis, the Triple-A affiliate of the St. Louis Cardinals, took the lead early with four in the second. Matt Koperniak broke the scoring open with an RBI single. He scored when Chase Pinder knocked a three-run homer to put them up, 4-0.
The shutout wouldn't be broken up until the fourth inning when Coby Mayo blasted a solo home run for the Tides, the Triple-A affiliate of the Baltimore Orioles.
Memphis bit right back with another two runs in the bottom half when Juan Yepez knocked a two-run single to go up 6-1.
Norfolk kept the longball going with two more in the fifth. Colton Cowser blasted the first pitch he saw to lead off the inning. Joey Ortiz followed him with a double, then scored when Kyle Stowers blasted a two-run homer to put Norfolk down, 6-4.
The Tides ended up tying the game in the sixth. Maverick Handley singled and reached second base on a Joseph Rosa walk. Handley scored when Joey Ortiz knocked an RBI single and Rosa reached third base. He scored on a wild pitch that walked Stowers, tying the game at 6-6 and completing a five-run comeback.
Keeping the game at bay late was the Tides bullpen. T.J. McFarland was great, tossing 2.1 scoreless innings with two strikeouts. DL Hall kept the game tied by striking out the side in the seventh. Logan Gillaspie followed in the eighth with a 1-2-3 inning, including two strikeouts.
Norfolk came up clutch in the ninth, taking the late lead. With runners on the corners, Josh Lester poked the go-ahead run across on an RBI single. Lewin Díaz added another run on an RBI double. Shayne Fontana added the third run of the inning on a sacrifice fly to put Norfolk up 9-6.
Wandisson Charles entered the game for the Tides and closed it out for the 9-6 win.
For Game 5 Saturday night, the Tides will throw RHP Garrett Stallings (4-4, 5.84).
The Redbirds' probable starter is RHP Michael McGreevy (7-4, 4.38). First pitch is at 7:35 p.m.