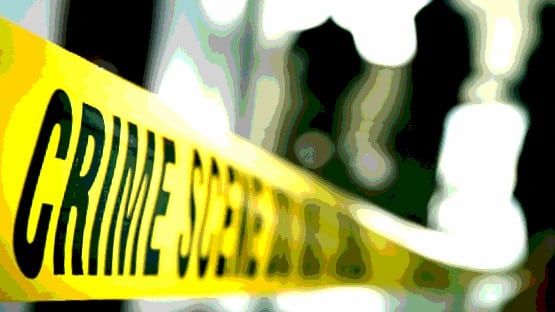 Norfolk Police have arrested two men in connection with a double shooting on East Brambleton Avenue on Thursday night that left one man dead, and another injured.
Detectives have charged DeAndre M. Davis, 20, and Arkeem D. Butcher, 24, with second degree murder, conspiracy to commit murder, malicious wounding, and two counts of use of a firearm in the shooting death of Eugene L. Thomas, 49, of Norfolk.
Davis and Butcher are both being held in Norfolk City Jail without bond.
The shooting was reported at 9:45 p.m. According to Norfolk Police, two officers were in the 900 block of East Brambleton Avenue when they heard gunshots, and as they started driving in the direction of the gunshots, the officers noticed gunfire coming from a car as it passed by.
The officers immediately initiated a traffic stop, and the driver did not stop. The officers continued to pursue the car to the 300 block of East Olney Road.
After a brief foot pursuit, the officers took Davis and Butcher into custody.
"These two officers immediately engaged extremely dangerous individuals who were carelessly shooting," said Norfolk Police Chief Mark Talbot. "Those of us in law enforcement are in the life-saving business, and Norfolk Police officers continue to demonstrate that they are going to show up every day, commit themselves to the health and well-being of others, and do whatever is necessary to make this city as safe as it possibly can be. Because of the valiant efforts of these two officers, the victims have been given swift justice for last night's reckless and unnecessary violence."
Thomas was pronounced deceased at the scene.
A second victim, a 25-year-old man, was found in the 700 block of Chapel Street. He was taken to the hospital and treated for a non-life-threatening gunshot wound.
This remains an active investigation and anyone with additional information about this shooting can call the Norfolk Crime Line at Line 1-888-LOCK-U-UP or submit a tip through the P3Tips mobile app.