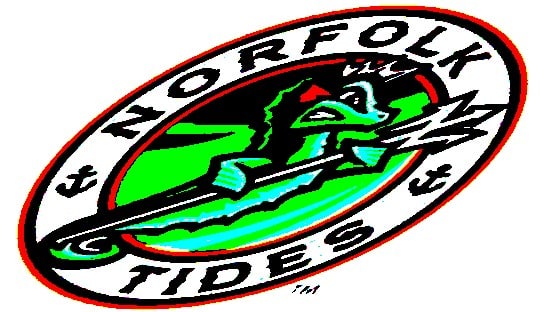 The Norfolk Tides (68-43) fell to the Jacksonville Jumbo Shrimp (54-57), 6-2, on Friday night at 121 Financial Ballpark.
The loss was the fifth straight for Norfolk, the Triple-A affiliate of the Baltimore Orioles.
Norfolk struck first when Daz Cameron belted a solo shot in the second inning that banged off the right field wall. Jacksonville responded in the third when Troy Johnston hit and RBI single to tie the game at 1-1.
Justin Armbruester was the starter for the Tides tonight. He earned no decision, allowing one run in 3.1 innings and gave up five hits and a walk with one strikeout. DL Hall relieved him in the middle of fourth and got out without allowing a run. However, he gave up a two-run homer to Johnston in the fifth to put the Tides down, 3-1.
In his first start of the season with Jacksonville, the Triple-A affiliate of the Miami Marlins, Ryan Weathers tossed a quality start and eventually earned the win. He went 6.0 innings, allowing the one run on three hits (including Cameron's solo homer) and two walks while striking out six.
Jacksonville kept piling on by scoring three in the seventh. The first run was scored on an error, then Johnston came through yet again with a two run single.
The Tides scored one run in the ninth on a bases loaded walk, but that would be all as Norfolk lost, 6-2. Game five of the series it tomorrow with first pitch at 7:05 p.m. Norfolk is scheduled to throw LHP Bruce Zimmermann (3-4, 3.13) while Jacksoville has RHP Edward Cabrera (1-0, 3.00) listed as their starter.