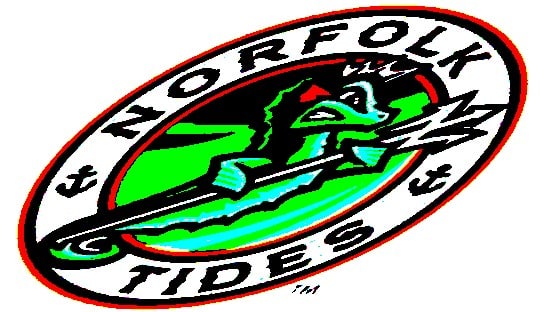 The Norfolk Tides (69-44) defeated the Jacksonville Jumbo Shrimp (55-58), 13-7, on Sunday afternoon at 121 Financial Ballpark.
The Tides, the Triple-A affiliate of the Baltimore Orioles, erupt for 16 hits in the series finale to earn the win, avoiding a series sweep.
Leading off the game with a double this afternoon was Connor Norby who put himself in scoring position in the first at-bat of the game. Joey Ortiz took advantage by collecting a double of his own to plate the game's first run. Josh Lester singled later in the inning, allowing Ortiz to score, giving Norfolk an early 2-0 lead in the opening frame.
The Norfolk bats kept rolling in the second when Maverick Handley lined a double over the head of the center fielder to collect an RBI. The line continued to move and would eventually lead Heston Kjerstad to contribute with a sacrifice fly. Ortiz collected another RBI knock with a single to center and moved a runner over to third on the play. This allowed Daz Cameron to cap the four-run second inning with a sac fly and the Tides led 6-0 as they turned it back over to Jacksonville.
The Jumbo Shrimp, the Triple-A affiliate of the Miami Marlins, responded with a four-run inning of their own in the fourth. Paul McIntosh kicked off the Jacksonville scoring with a three-run blast to left field that cut the Norfolk lead in half. Xavier Edwards drove in another later in the inning with a sac fly.
On a 1-1 pitch in the fifth, Coby Mayo launched a ball that hit off the top of the scoreboard in left-center, a 457 foot solo shot that extended the Tides lead to 7-4.
A Dane Myers sac fly added a run for Jacksonville to draw the Jumbo Shrimp closer in the sixth, but Norfolk responded with another four-run inning in the top of the seventh to take a six run lead.
Norfolk would plate another in the eighth and cap the scoring for the afternoon in the ninth after Handley collected his third hit of the day on a solo blast to left. After the Jumbo Shrimp made a final effort to rally in the ninth by scoring two runs, the Tides came away with the 13-7 win in the series finale at Jacksonville.
Norfolk is off tomorrow and will travel to Memphis with the second half of the two-week road trip commencing at 7:45 p.m. on Tuesday night. Neither side has announced a probable pitcher for the series opener.