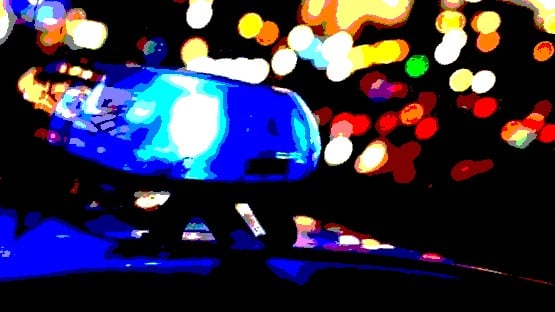 The City of Norfolk Commonwealth's Attorney has concluded that police officers "justifiably used lethal force" in the shooting of Antonio J. Beekman on June 21, 2022, after a 15-month investigation.
The Commonwealth's Attorney, Ramin Fatehi, sent a letter dated Sept. 22 to Virginia State Police Captain Timothy A. Reibel detailing his findings on the officer-involved shooting.
The Norfolk Commonwealth's Attorney said he had received the use-of-force investigation of Special Operations Team Officers Brian Conn, Leroy Lewis, Joshua Jeffcoat and Vincent Tocco.
The officers were attempting to serve Beekman with a felony warrant for malicious wounding when Beekman allegedly shot at the officers multiple times, "putting them in reasonable fear for their lives and the safety of each other and other people."
The officers returned fire and fatally wounded Beekman with 21 gunshot wounds to his body.
"Had Mr. Beekman survived this incident, I would have sought to charge Mr. Beekman with multiple counts of attempted malicious wounding, use of a firearm in the commission of that offense and possessing a firearm as a convicted violent felon," the letter from Fatehi read.
"In returning fire, these officers acted properly to protect the public, and so there are no criminal charges to file against Officers Conn, Lewis, Tocco, and Jeffcoat."
On May 30, 2022, Beekman was involved in an incident at a Virginia Beach 7-Eleven store where he bought a cigar for a teenager who had been refused by the clerk. The clerk followed Beekman out of the store and scolded Beekman for the purchase. Beekman left, but allegedly came back a short time later, and shot the clerk who was outside on break with a nine-millimeter semiautomatic pistol, wounding the clerk in the foot and putting a bullet in his car. Beekman fled the scene before police arrived.
The Virginia Beach Police Department recovered a shell casing that Beekman left behind and were able to identify him through the credit card he used to purchase the cigar.
On June 9, the VBPD took out felony arrest warrants charging Beekman with maliciously wounding the clerk. At the time of the offense, Beekman could not legally possess a gun due to prior felony convictions including a 2001 conviction for armed robbery.
VBPD tracked Beekman to an apartment in the 5500 block of Monroe Place in the Larchmont section of Norfolk. The PD attempted to arrest Beekman at his place of work but as a truck driver with long hours, they were unable to do so.
VBPD and the Norfolk Police Department made a plan to work together to arrest Beekman and serve a search warrant at his residence. They were aware that Beekman could be "armed and dangerous," according to findings included in the letter.
On June 21, shortly before 5 a.m., detectives in unmarked cars parked around the block of Monroe Place near Beekman's apartment, spotted a vehicle they knew Beekman to drive and prepared to look out for Beekman. The four officers were a block away at the corner of Monroe Place and Bolling Avenue in an unmarked SUV. Officers did have body cameras on.
Just after the officers arrived, Beekman walked out of his apartment by himself, crossed a grass field and walked up to his car on Monroe Place. Beekman was armed with the same nine-millimeter pistol – a Sig Sauer P226 Elite – that he had used to shoot and wound the 7-Eleven clerk in Virginia Beach, though the pistol was not visible.
As officers confronted Beekman, Beekman pulled his gun. Officers asked to "see your hands" but Beekman opened fire on the officers. Officers returned fire. Beekman fired at least eight shots at the officers but struck their vehicle – not the officers directly.
Beekman fell to the ground, mortally wounded, in the field roughly 20 feet from his car, still holding his gun, according to police reports. After Beekman's gun was no longer in his hand, officers stopped shooting.
The officers checked Beekman's vital signs and found "he was beyond medical help." Officers handcuffed Beekman as an additional security measure.
The ballistics analysis matched Beekman's gun to a shell casing that the VBPD had collected from when Beekman had shot the 7-Eleven clerk.
An autopsy determined that Beekman died of multiple gunshots, more than one of which would have been fatal on its own. At least seven of the 21 gunshot wounds were to the front or side of Beekman's body.
"We owe Officers Conn, Lewis, Jeffcoat, and Tocco our thanks for making a wrenching and split-second decision to use force in service to public safety. These officers were legally justified in using the force necessary to protect themselves and the public from Mr. Beekman's dangerous and illegal conduct," Fathei said in the letter. "While it is unfortunate that Mr. Beekman has died, the responsibility for his death sits squarely on his own shoulders. My heart goes out to Mr. Beekman's family members. They have done nothing wrong, and even though Mr. Beekman bears responsibility for his death, his family is entitled to grieve the loss of their loved one."