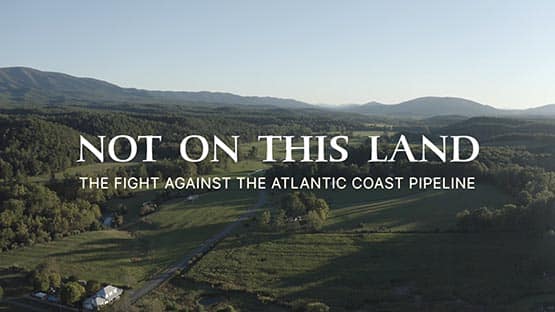 A new documentary film showcasing communities who helped stop the Atlantic Coast Pipeline will be screened in April at The Paramount Theater in Charlottesville.
"Not On This Land: The Fight Against the Atlantic Coast Pipeline" will be shown on April 13 at 7 p.m. A discussion with the filmmaker and director Christopher Landry as well as community members profiled in the film will take place after the screening.
Appalachian Voices, the Southern Environmental Law Center and Appalachian Mountain Advocates announced the screening today.
The film showcases stories of impacted community members from Virginia, West Virginia and North Carolina who fought against and helped defeat the fracked-gas Atlantic Coast Pipeline.
Registration is required for this event and may be found at www.appvoices.org/acpfilm.
A film preview is available at https://vimeo.com/810569517.
The Paramount Theater is located at 215 E. Main St. on the Downtown Mall in Charlottesville.