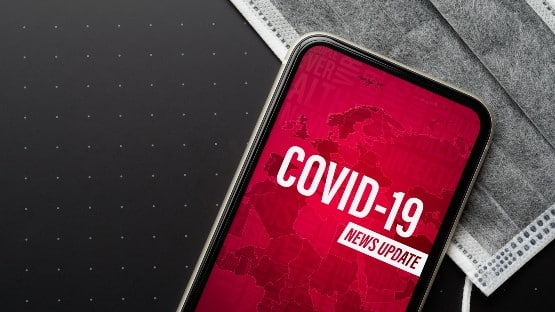 President Joe Biden ended the COVID-19 public health emergency in the United States in May 2023, more than three years after the pandemic's onset.
A new variant of COVID called EG.5 is narrowly surpassing other variants in 2023 to become the most common in the U.S.
However, as reported by The Washington Post, public health officials are not worried. While EG.5 appears more infectious, it is not virulent. Hospitalizations are increasing but remain near an all-time low. New booster shots expected to be available in the latter half of September are expected to prevent severe disease.
The Centers for Disease Control estimates that the new variant accounts for approximately 17 percent of COVID cases in the U.S., an increase of 12 percent of all strains from July 2023.
"At this time, there is no evidence indicating EG.5 is able to spread more easily, and currently available treatments and vaccines are expected to continue to be effective against this variant," a CDC spokesperson told POLITICO.
POLITICO reported that the World Health Organization has not labeled EG.5 as a variant of interest or concern. Global hospitalizations have declined since January 2023, while slightly increasing this summer in the U.S.