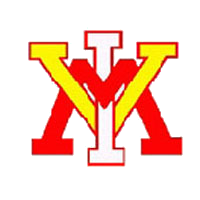 Despite the Virginia Military Institute football team cutting the lead to 14-7 at the United States Naval Academy, the Midshipmen scored 23 unanswered points over 5:19 in the second quarter en route to a 51-14 win at Navy-Marine Corps Memorial Stadium Saturday afternoon.
Navy (3-4) jumped out to a 14-0 lead in the first quarter before the Keydets capitalized on a Midshipmen miscue as Joe Nelson forced a fumble that was recovered in the end zone by Damian Jones for VMI touchdown, cutting Navy's lead in half.
But the Midshipmen scored 23 points in the second quarter to take a 37-7 lead at halftime, followed by another touchdown in each of the third and fourth quarters. VMI (1-6) was held off the board until the waning moments of the game as Chad Jacob caught a one-yard pass from redshirt freshman Al Cobb for a 51-14 final.
Cobb finished the cold and windy day with 202 yards passing, completing 26 of his 40 pass attempts, including the touchdown pass. He hit 11 different receivers, including Dane Forlines five times for 51 yards. Aaron Sanders caught another four passes from Cobb for 38 yards. Forlines and Taylor Stout had the longest receiving plays for VMI, each grabbing a 19-yard pass.
VMI netted 60 yards on the ground, paced by Derrick Ziglar's 32 on nine carries. Jabari Turner also ran nine times for 30 yards. In the second quarter, a snap sailed over Hayden Alford's on a punt attempt, going out of the back of the end zone and resulting in a safety after a loss of 31 yards.
Navy kept its offensive attack on the ground, covering 350 yards along with five rushing touchdowns. Noah Copeland was the game's top runner, going for 107 yards on eight carries and a touchdown. Early in the game, Copeland broke off a 64-yard for the game's first score. Chris Swain ran for another 58 yards on 11 attempts. Navy got rushing touchdowns from quarterbacks Tago Smith and Will Worth, as well as Quinton Singleton and Geoffrey Whiteside.
Smith, who fumbled the ball recovered by VMI for a touchdown, completed three of his five passes, including one for a touchdown to Copeland for the final score of the first half. Worth attempted one pass but was picked off late in the game by VMI's Chris Copeland.
Defensively, VMI was led by Nelson and Miller Williams, who had seven tackles each. Nelson's forced fumble set up VMI's first fumble recovery for a touchdown this season while also logging a tackle for a two-yard loss. Logan Staib finished with six tackles, including a pair that dropped the Mids for seven yards, and was credited with a pass break up. Allen Cratsenberg finished with six tackles with John Washington and Denton Ensminger had five each.
Navy scored twice in the first quarter, as Noah Copeland and Whiteside each scored rushing touchdowns. Copeland wasted no time, scoring on Navy's first possession on a three-play, 72-yard drive that took just over a minute off the clock. Whiteside's touchdown came with just eight seconds left in the first quarter.
But the Keydets, who played their second game at Navy in the last three seasons, cut the advantage in half on Jones' fumble recovery with five minutes gone by in the second quarter. Navy took advantage of the punting miscue, followed by three more touchdowns in the second quarter for a 37-7 halftime lead.
VMI's defense held up well after the break, holding Navy to a three-and-out on its first possession of the second half. The offense gave its opposites a break with a drive that ate six minutes of clock early in the third stanza, aiding in VMI's time of possession advantage of nearly 35 minutes.
Navy scored just once in each quarter of the second half, with Smith scoring on a two-yard scamper, set up by a 32-yard pass to Whiteside, down to the VMI two-yard line. Worth ran in a one-yard touchdown with six minutes left in the third quarter.
The Keydets had the final touchdown of the day as Cobb engineered a drive that nearly ran out the clock, covering 65 yards on 10 plays. The redshirt freshman handed it off to Jacob for VMI's second touchdown of the game.
VMI returns home after a two-game road swing next weekend for a clash with former Big South Conference opponent Gardner-Webb University. Kickoff for the Parents Weekend game is set for 1:30 p.m. at Alumni Memorial Field at Foster Stadium in Lexington.
VMI Head Coach Sparky Woods
Thoughts on the game:
"Congratulations to Navy, they really played well and executed on both sides of the ball. We were just having a hard time finding those ten yards. We would find nine, but couldn't find the tenth on offense, credit their defense for that. Defensively, we played decent at times, but we'd give up gashes; big plays. Again credit them for their execution on that. I thought we played hard. The score got up as a result of some big plays on their side of the ball. We struggled with field position and getting the ball in the end zone. They played coverage defense, so that made it hard for us and we needed to execute eight or nine play drives and we just weren't able to put that many together. The kicking game hurt us, snapping the ball over the punter's head and getting a field goal blocked gave up points and field position. We respect Navy and think that they have a really outstanding football team, but we have to play much better to be more competitive than we were. I feel we were competitive at times, but it felt like we just couldn't be competitive three plays in a row. When you can't do that and are playing a team with speed like they do it hurts you bad."
On two military institutions playing:
"I think it's great. Great young men and women go to both schools and for them to get together and play a game like this, it's an example of our great student-athletes. We have tremendous respect for the Naval Academy and what they do. We are proud for our school, but would've liked to compete better. That's our goal to be a more competitive football team because we have a great corps of cadets that we want to represent better.
On the second half play calling (more reliance on passing):
"When we got behind and Navy got a lot more aggressive in how they called their defense. They started bringing the pressure a lot more and that's the joy of being ahead, you can be a lot more aggressive."