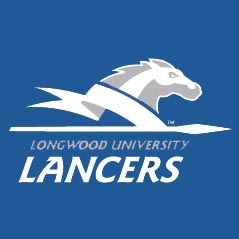 Navy played the entire game on the offensive, blasted two dozen shots on Longwood's net and took advantage of a pair of early goals to sink the Lancers, 2-0, Tuesday evening at Glenn Warner Soccer Facility.
Navy (4-3-1) fired 24 total shots in the contest and had 10 different players take a crack at the Lancer goal. Despite a seven-save night from Longwood goalkeeper Carlos Canas, the Midshipmen connected on two first-half goals and rode that lead to improve to 3-1 on their home turf.
"To be truthful, Navy set a tempo that we couldn't live with tonight, and we can count ourselves fortunate to escape with only a two-goal deficit," Longwood head coach Jon Atkinson said. "Saying that, we had a few good chances late and if one would have gone in, things could have been interesting. But overall, there was far too much space for Navy to play and show their ability as a team."
The Mids scored on their first shot of the game when leading goal-scorer Jamie Dubyoski fielded a cross from Grant Valenstein and poked it left-footed to the inside post. It was Dubyoski's fourth goal of the season and set the tone for what would be a busy night in goal for Canas.
Canas faced season highs of 24 shots – including 17 in the second half – and nine total shots on goal but let just two of those slip by him. The sophomore, who has played all but 20 minutes this season and owns a 1.83 goals against average, yielded just one more score at the 33:34 mark to Valenstein before closing down the Longwood net for the rest of the night.
Navy checked that momentum at midfield, however, and allowed the Lancers just seven total shots for the game. Navy keeper Jackson Morgan handled just save in recording his second shutout of the season to lower his goals against average to a meager 0.87.
"It's disappointing we didn't cope and exert our gameplan with quality," Atkinson said. "But it's an opportunity to learn from this setback and improve as a team going forward," Atkinson said.
The Lancers (1-4-1) are nearing the start of Big South play and have just a home contest against George Washington on Sept. 30 buffering the Oct. 4 conference opener versus Winthrop.