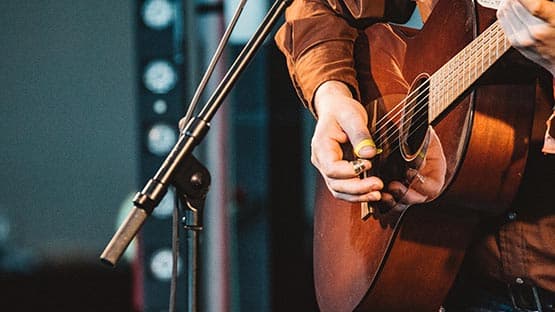 The popular series, Music at the Movies, returns this fall to the Visulite Cinema in Staunton.
Arcadia Project and Visulite Cinema will partner to host three evenings beginning Sept. 5. The fall edition will take place on the first Tuesday of each month for three months at 7 p.m.
The 2022 offering was popular with two screenings selling out.
The event features a local musical celebrity hosting a movie night complete with a few tunes, a movie about music and a Q&A about what the film means to the artist, why they chose it and a discussion on how music plays a role in all of our lives.
"Music can bring us together and provide common ground and inspiration," said Arcadia Project Executive Director Pamela Mason Wagner. "This series takes the best of live music and pairs it with the best in cinematic portrayals of what music is all about."
Series passes are available for $45 or individual tickets are on sale for $20 at thearcadiaproject.org
A portion of the proceeds will go toward the Arcadia Project. The Arcadia Project is working to advance the renovation and reopening of the historic Dixie Theater in downtown Staunton, projected for an early 2025 opening.
Music at the Movies lineup
Sept. 5:  Maria Leckey, a member of the Hot Mama's, will perform a short set inspired by Australian singer Courtney Barnett, followed by a screening of "Anonymous Club." A stirring tribute to art's healing power, "Anonymous Club" chronicles notoriously shy, Melbourne-based musician Courtney Barnett's ups and downs on the world tour for her album "Tell Me How You Really Feel." The film delivers frank and unprecedented insight into Barnett's creative process, the sacrifices and inner conflicts set in motion by fame, and the sometimes-dark backdrop to her whimsical, relatable poetic compositions.
Oct. 3: Mallory McKendry, a veteran entertainer and also a member of the Hot Mama's, will bring us a set of her own tunes. She will introduce "The 40-Year-Old Version," about down-on-her-luck NY playwright Radha Bland who reinvents herself as a rapper, vacillating between the worlds of hip hop and theater in order to find her true voice.
Nov. 7: Blues man Mojo Parker will blend a soulful sound with a new and refreshed look at old time classics and transport our audience back to a time where songs were real-life stories that told the tales of the traveling troubadours of the Blues. Then he'll present a movie about the blues.