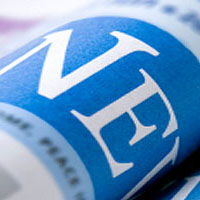 The Winstons were in Luray in 2013 and took the town by storm. Tickets were sold out in five hours for this high-energy band playing the greatest hits of Motown and wrapping the whole audience in the sweet memories of Diana Ross, The Temptations, The Supremes, The Four Tops, and many, many others.
Some in the audience danced on PAL's dance floor, others applauded the spot-on impersonations of their favorite artists. It took two years for Performing Arts, Luray (PAL) to get them back, but the effort is going to be worth it.
The Winstons are based in Washington, D.C., but there tours and popularity are nationwide.  Their "Memories of Motown and Soul Review" is always an unforgettable performance wherever they go.  As you enjoy them at the Performing Arts Center enjoy PAL's cash bar in The Vault.
The evening's performance is enthusiastically sponsored by Motown lovers Lori Martin Gochenour, R.C. Gochenour and Son Plumbing, Dale and Meredith Houff, Bob and Debra Miller, and a PAL friend. Tickets are $15, ($8 under 18), and are available at [the door] Luray/Page County Chamber of Commerce, Luray Copy Service, Luray Apothecary, Stanley Pharmacy, Hunt and Peck and InstantSeats.com.
Box office is open at 6:45 p.m. and show starts at 730 p.m.  For more information visit www.performingartsluray.org.