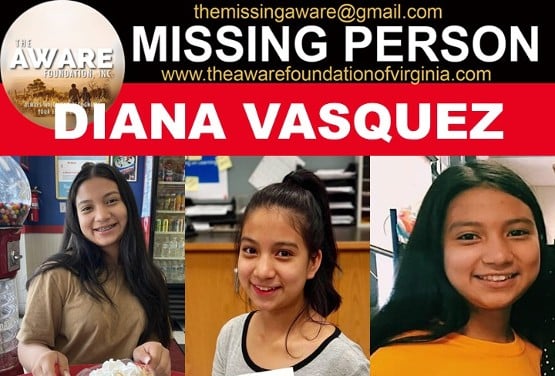 Update: Tuesday, 6:54 p.m. Diana Vasquez has been safely located, according to a report from The Aware Foundation.
The Alexandria Police Department is requesting the public's assistance in locating a missing 15-year-old.
Diana Vasquez was last seen at her residence in Alexandria on March 31. She left behind her phone and personal belongings which is extremely unlike her.
Vasquez wears braces and was last seen wearing black stone earrings. Her family and friends are very concerned for her well-being.
If you have any information on her whereabouts, contact the Alexandria Police Department at 703-746-4444.