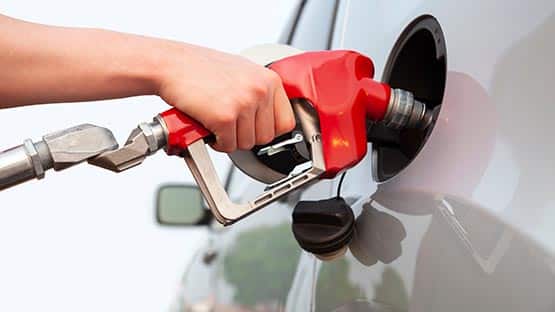 Gas prices are basically holding steady, literally so at the national level, at $3.51 a gallon, per information from the website GasBuddy, and down 1.6 cents per gallon in Virginia over the past week, to $3.29 a gallon.
This as we head toward the busy Memorial Day travel weekend, with AAA projecting just under 1.2 million Virginians set to travel 50 miles or more to either head to the beach, to the mountains, or somewhere else.
Most of those, just over a million, will be hitting the roads, with auto travel projected to increase 6 percent over last year's Memorial Day weekend, though we're still expected to be 3.2 percent shy of the peak travel over Memorial Day from 2019, pre-pandemic.
For context, Virginia's population is estimated right now at 8.69 million, meaning the number of us getting ready to hit the roads this weekend is just under 12 percent of us all told.
The good news is that we'll be paying less for gas this Memorial Day weekend than last, with gas this time last year costing, on average, $4.46 a gallon in Virginia, and $4.57 a gallon nationwide, as part of the lingering fallout from the Russian invasion of Ukraine last February.
Patrick De Haan, the head of petroleum analysis at GasBuddy, cautions that prices this week could push up slightly, not so much because of the increase in demand because of the number of us hitting the roads, but rather related to the political discussions ongoing in D.C. over the debt ceiling.
"I think we'll see prices rise slightly as we get closer to Memorial Day, especially if there are positive developments in the debt ceiling discussions in D.C., while pessimism could drive prices slightly lower," De Haan said.
"I continue to be optimistic that the national average will remain under $4 per gallon for most of, if not the entire summer, with Americans spending a combined $1.6 billion less on gasoline over Memorial Day weekend this year compared to last," De Haan said.