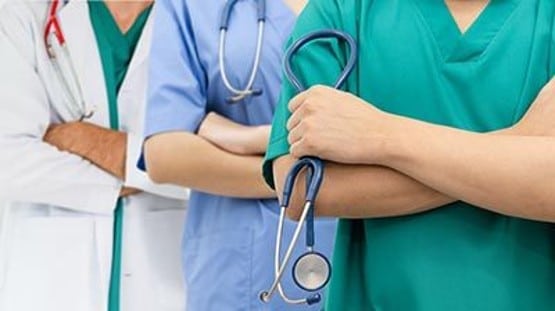 The doctor of nursing practice programs at Mary Baldwin University's Murphy Deming College of Health Sciences received full accreditation from the Commission on Collegiate Nursing Education. The approval comes after a rigorous examination process.
With this announcement, the DNP joins the accredited RN-to-BSN and master of science in nursing programs at MBU.
"It was a long wait to hear back from the CCNE," said Dr. Janice Adams, interim associate dean and director of Murphy Deming's nursing programs. "They came in February, and it took until November to get the letter. We were excited to finally get that piece of paper in our hand that says we're accredited."
MBU now joins Virginia Commonwealth University and the University of Virginia as one of only three institutions that offer a nurse anesthesiology DNP on the east coast.
All of MBU's DNP programs are now fully accredited by the CCNE.
"For students, it means peace of mind. With accreditation, they're going to get the federal financial aid at the level they need and open new employment opportunities that they wouldn't have had before," said Adams."
For students of the nursing programs, this development will have an immediate impact on their educational experience.
Accreditation allows Mary Baldwin to partner with major local and national organizations such as the VA, Sentara Health and Augusta Health.
For more information, visit www.marybaldwin.edu