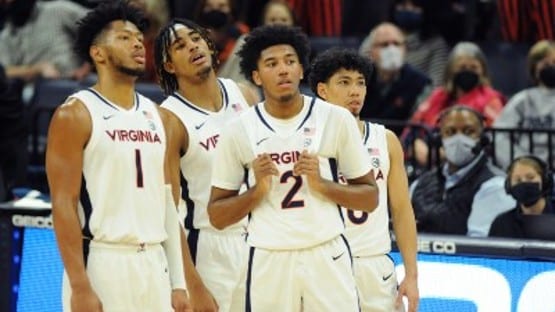 For Virginia basketball fans who can't make the trip to Orlando this week, watching the NCAA Tournament game vs. Furman at The Paramount Theater in Charlottesville might be the next best thing.
The Downtown Mall theater will show the first round of the Big Dance on the big screen on March 16 at 12:40 p.m.
Admission is free, but advance registration is recommended. Concessions will be available.
Your registration does not guarantee your seat, according to organizers. Registered guests are asked to arrive at least 30 minutes early to claim your seat.
Unclaimed seats will be offered to the waitlist and standby line 15 minutes before event time.
The non-profit Paramount Theater has 1,041 seats.
Reserve your seat online at https://www.theparamount.net/event/uva-vs-furman