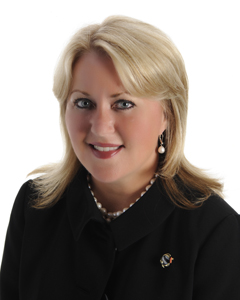 Mary N. Mannix, president and CEO of Augusta Health, has been selected for the Class of 2012 of Influential Women of Virginia.
The awards program, now in its fourth year, recognizes the outstanding efforts of women in the Commonwealth in all fields, including law, business, health care, education and the arts.  The women selected are individuals who are making notable contributions to their chosen professions, their communities and society at large. 
Mannix has been the president and CEO of Augusta Health, a Thomson Reuters 100 Top Hospital and Everest Award winner, since January 2008.  She is a Fellow of the American College of Healthcare Executives and serves on the Board of Directors of the Blue Ridge Community College Foundation, the Greater Augusta Chamber of Commerce, the Board of the Virginia Hospital & Healthcare Association, and the Region 3 American Hospital Association Regional Policy Board.  She holds Bachelor of Science in Nursing, Master of Science in Nursing, and Master of Business Administration degrees from Binghamton University.  Her postgraduate fellowship in Healthcare Administration was through the Guthrie Healthcare System.
The Influential Women of Virginia will be recognized at a luncheon on May 10 at the Richmond Marriott.  The event is coordinated by Virginia Lawyers Media, publishers of Virginia Lawyers Weekly and the Virginia Medical Law Report.