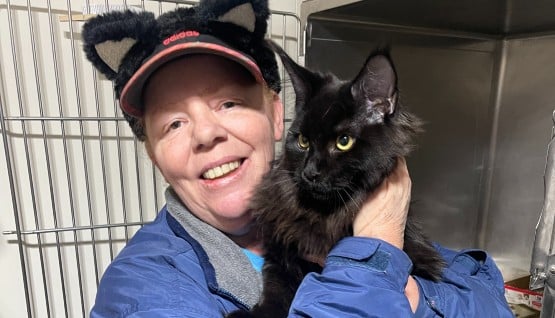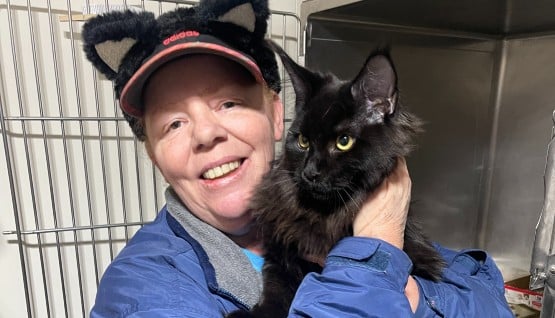 The Humane Society of the United States's Animal Rescue Team assisted in the rescue of 110 Maine Coon cats and kittens from a large-scale commercial breeding facility in Virginia in late October.
The facility's breeder had received more than 50 Animal Welfare Act violations in just one year, according to USDA inspection reports. Issues included failure to provide veterinary care and inadequate housing.
Cat's Cradle in Harrisonburg received 15 Maine Coons from the rescue and all have been adopted to furever homes. Executive Director Sherri Heishman said Friday that the nonprofit contacted the Humane Society to provide assistance.
"We saw the press release and knew they were going to need help," Heishman, who volunteered for 17 years before becoming executive director a year ago, said.
The nonprofit serves as a private shelter which can do cat transfers and the Humane Society is a transfer partner. Other partners include Page County, Rockingham SPCA and Shenandoah Valley Animal Services Center. In its 25th year, Cat's Cradle takes in approximately 650 cats per year and receives 10,000 calls per year from community members who cannot afford spay/neuter services or who need resources.
"That is a large part of what we do is refer to the spay/neuter clinics," Heishman said.
Cat's Cradle also provides pet ownership education, and trap/neuter/return services.
Volunteers and fosters with Cat's Cradle had a week to prepare before the Maine Coons arrived in Harrisonburg.
"It was enlightening and eye opening," Heishman said of the rescue experience.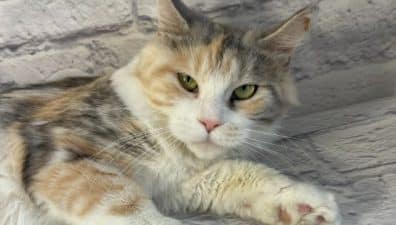 Cat's Cradle met with the Humane Society veterinarian who had examined all 110 Maine Coons. Cat's Cradle assessed each cat's medical status.
"They were the best group to work with," Heishman said of the national organization.
At the breeding facility, the Maine Coons never knew lives outside of cages.
"What you have to realize is they've never been in a bedroom with a bed," she said.
Applicants to adopt the Maine Coons through Cat's Cradle went through a "rigorous" screening process to find who would be best for the 15 cats who are "very, very thin" and experiencing GI issues.
Heishman said priority was given to applicants with previous Maine Coon experience because the breed is known for hereditary conditions that are heart, dental and kidney related.
"They weren't using the best practices, we don't believe," Heishman said of the facility, which the Humane Society has not named.
As a result, the cats and kittens are all with fosters for two weeks to quarantine before going to their furever homes. Heishman is fostering a mother and her three 5-week-old kittens.
While all of the Maine Coons have been adopted, the hope is that of the 100 applications received, some will be interested in the "adoptable kitties that we've got" at Cat's Cradle. A link is provided on the Humane Society's webpage to Cat's Cradle.
Heishman credits the success of adopting the Maine Coons to the nonprofit's large social media following, which detailed the rescue efforts this week.
"We have not had a pure breed cat transfer but we feel so lucky to help them," Heishman said.