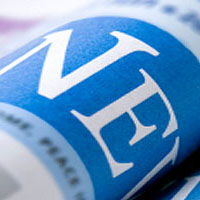 The annual music conference known as MACROCK will be held in Downtown Harrisonburg Friday and Saturday.
MACROCK will be showcasing music at several venues including Clementine, the Golden Pony, the Artful Dodger, Court Square Theater, and the Little Grill Collective. This unique music festival will feature local, regional, and national musical acts. There will be a music label exposition along with a panel addressing issues in the music industry, media, and the independent music scene.
MACROCK started in 1996 as a branch of James Madison University's student ­run radio station, WXJM. The goal of the founders was to bring independent music and DIY culture to the Mid­-Atlantic region. Since cutting ties with the school and the radio station, MACROCK has been run by a small committee of volunteers with immeasurable help from local businesses and residents. While the organizations objectives remain the same as the original event, MACROCK has continued to grow and showcase independent musical acts from across the country.
Underground, indie, punk, and metal bands are giving the opportunity to gain exposure and publicity by showcasing them during two days of performances around downtown Harrisonburg. The event gives bands a much wider audience than would occur during a normal show. Along with the wide variety of musical performances MACROCK will host two panels: People of Color & Gear in DIY and Experimental Music. The first panel will focus on people of color's perspectives in the DIY show scene. Panelists will discuss how we can create safe spaces for people of color and promote diversity in the community.
For more information and pre-sale badges please visit macrockva.org. Friday-only, Saturday-only, and weekend badges will be offered at the Court Square Theater box office starting at noon and running until 10pm. Prices for this year's MACROCK range from $15 for a single day badge; $21 for a pre-sale all access weekend badge; $26 for weekend badges purchased the day of the event.