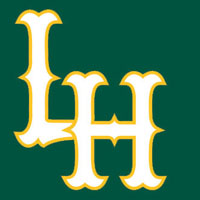 In a contest that saw Lynchburg hold a pair of two-run leads, the Wilmington Blue Rocks struck last with a run in the eighth to break a 4-4 tie and prevail against the Lynchburg Hillcats, 5-4, at Calvin Falwell Field Sunday afternoon.
Lynchburg (19-22) dealt the first blow on the scoreboard with two runs in the second inning. After the first two batters were retired, Alejandro Piloto walked and Anthony Nunez singled. A walk to Jose Peraza loaded the bases. Kyle Wren broke the scoreless tie with a two-run single to center. Peraza and Wren stole a base before the inning concluded to give the duo 21 and 18 steals this season, respectively.
After Wilmington (19-22) plated a run with an RBI fielder's choice in the third, the Hillcats restored their two-run advantage after Will Skinner singled to lead off the bottom of the third and scored three batters later on a sacrifice fly to right field by Alejandro Piloto.
The score did not remain 3-1 for long, as Wilmington quickly tallied three in the top of the fourth. Mike Antonio and Mark Donato hit back-to-back singles to build the momentum. Kenny Diekroeger walked and loaded the bases. With two outs, a ground ball toward shortstop appeared it would end the inning, but a misplay by Eric Garcia extended the frame, and the Blue Rocks went on to score three unearned runs. Bubba Starling hit a two-run single to cap off the fourth and give Wilmington a 4-3 lead.
Facing a new pitcher in Ali Williams to start the bottom of the fourth, Jose Peraza scorched a triple to the left-center field gap. Wren knocked him in with a sacrifice fly to right field. Wren finished the day 1-for-4 with three RBIs after entering the game with nine for the season.
Both offenses stalled after that, and the game remained deadlocked at 4-all until the top of the eighth. With one out, Mike Antonio struck out, but he reached on a wild pitch. Two singles by Donato and Daniel Rockett proved to be enough to bring Antonio around and provide Wilmington with the lead for good, 5-4.
Lynchburg will enjoy an off day Monday before heading to Potomac to play essentially five games in three days. The action against the Nationals will begin with the resumption of a suspended game and the HIllcats batting in the second inning Tuesday night at 5:30pm. The two teams will play a seven-inning contest immediately afterward. Greg Ross (3-1, 2.72) will square off against Dakota Bacus (1-1, 3.68) in the completion of the suspended game. Fans can hear the action live at 5:30pm on 97.9 The Planet.