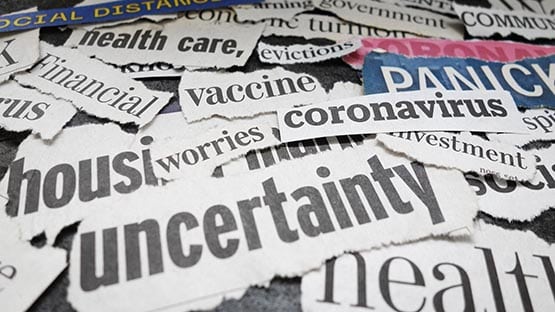 Insensitive is the best way to describe local news headlines reporting a possible suicide in Waynesboro on Monday: "Man dead after leap from Waynesboro bridge" and "Waynesboro man dies after jumping from overpass."
The Waynesboro Police Department had posted to social media that a man who purportedly "jumped" from a railroad bridge overpass.
For some reason, the Waynesboro PD no longer sends out news releases so local media have to monitor their social media accounts. But alas, we'll save that beef for another day.
A 69-year-old Waynesboro man died at the scene, according to the Waynesboro PD.
Augusta Free Press chose not to report on the incident.
Other local news outlets did choose to report about a leap or jump that resulted in death.
While some suicides are newsworthy, as a suicide prevention advocate, I'd argue this one wasn't. The only part of the story that possibly was newsworthy is that railroad traffic had to stop for a period of time as a result of the action.
This was someone's friend, neighbor, dad, brother or grandfather.
Talking about suicide can be a positive thing. It shouldn't be something that we ignore completely as a society. Because talking to one another, and listening, can help prevent suicide.
Writing about suicide as a public health issue or seeking advice from suicide prevention efforts can be very positive.
But reporting it for a few extra clicks is wrong.
Dramatic/graphic headlines can sensationalize or glamorize a death, according to "Reporting on Suicide" guidelines developed with the American Association of Suicidology, American Foundation for Suicide Prevention and other news and prevention organizations.
The guidelines say that covering suicide carefully can encourage those who or vulnerable or at risk to seek help.
The guidelines recommend including warning signs or what to do in any sidebar related to a suicide. The most important thing a journalist can do when reporting on suicide is to include the National Suicide Prevention Lifeline with any story.
My identical twin sister died by suicide. But the truth is while suicide was the method, she died from depression. There wasn't a single event that led her to end her pain. And there usually isn't. Reporting on how she died isn't the story. The story, the headline, would be reporting on her mental health struggles and her depression and what led her to think dying was the only way to stop the pain.
But that doesn't make for a sexy headline, does it?
Today, I feel for the family of the unnamed person who reportedly died by suicide. The facts aren't known yet. The local media failed you.
Another Facebook page that reports local news failed miserably this summer when reporting on scanner traffic. The news page reported the block and street address of someone suspected of dying by suicide – saying "an adult male is reportedly deceased, and a gun and suicide note have reportedly been found near him."
As it turns out, a friend of mine was his next-door neighbor. The person who died by suicide had family who lived out of state. They asked my friend if anything could be done to take down the careless post. He reached out to me, and I reached out to this so-called editor asking him to take down the post.
I said in my note to him: "Reporting on suicide is generally not appropriate as it is a very private matter."
I also sent him the guidelines for reporting on suicide. After all, if he wants to run a news website, he should learn what is appropriate and what is not.
He never even replied to me.
He also didn't take down the post.
Reporting intimate details including method is unacceptable.
To my media colleagues, I encourage you to read up on how to report on suicide safely at ReportingonSuicide.org.
We can all do better. You all could have certainly done better yesterday.

If you or someone you know needs support now, call or text 988 or chat 988lifeline.org.