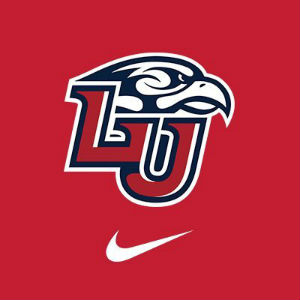 Liberty football coach Turner Gill brought the Flames' first-ever FBS signing class to 27 members today with the announcement of eight new signees.
The release of Gill's seventh signing class at Liberty began in December during the NCAA's new early signing period. On Dec. 20, Gill announced the signing of 19 players, 14 high school standouts and five junior college transfers.
Today, Gill completed this year's signing class with eight additional newcomers. The group includes one mid-year enrollee, who is already on campus, and seven additional new players.
Liberty's first-ever FBS recruiting class includes 15 players who are two or three-star ranked recruits by Rivals.com and 247Sports.com. The rankings are the highest in program history.
Gill's 2018 recruiting class includes seven defensive backs, six defensive linemen, five wide receivers, four offensive linemen, two tight ends, a running back, a wide receiver and a linebacker.
Liberty's football staff continues to bring in the best high school talent from all around the country, signing players from 13 different states: Florida (6), Calif. (4), Alabama (3), Georgia (3), Tennessee (2), Virginia (2), Arizona (1), Maryland (1), Missouri (1), New Jersey (1), North Carolina (1), Ohio (1) and Texas (1).
2018 Liberty February Signees
Chris Barrett                            TE       6-3       245     Clearwater, Fla./Countryside HS (ASA Miami)
Marcellous Harris                    DB       5-11     190     Charlotte, N.C./Harding University HS
Jessie Lemonier                      DE       6-3       240     Hialeah, Fla./Hialeah HS (Ventura College)
Ricky Lester                            S          6-2       180     Houston, Texas/Saint Pius X HS
Brandon "Pop" Robinson        QB       6-4       215     Maplewood, N.J./Irvington HS
Javon Scruggs                        CB       5-11     175     Appomattox, Va./Appomattox HS
Isaac Steele                            DB       6-0       180     Phoenix, Ariz./Centennial HS (Mesa CC)
2018 Mid-Year Enrollees Announced in February
Johnny Huntley                       WR      6-3       220     Planation, Fla./South Planation HS (Colorado)