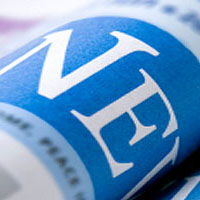 Dr. Richard Wilkes, State Veterinarian with the Virginia Department of Agriculture and Consumer Services (VDACS), says Virginia was fortunate with the recent case of EHM in April. A horse in Fauquier was diagnosed with EHM and euthanized on April 10, but no other horses showed signed of illness at that farm or from a steeplechase event in which the horse participated prior to becoming ill.  This was due both to good luck as well as a good response.
"We owe a debt of gratitude to the farm's stable manager," said Wilkes. "He recognized immediately that something was wrong with the horse because it was not eating and had a fever. He called the veterinarian as soon as the horse began to have neurological signs, and the veterinarian quickly submitted samples to the VDACS laboratory to be tested for EHM.  Due to the positive test result and the severity of the clinical signs, the owner chose to euthanize the affected horse the same day the diagnosis was reported by the lab, which minimized the chances of further spread of the virus. This particular farm already practiced excellent biosecurity but stepped that up. VDACS quarantined the farm to prevent spread of the disease."
Wilkes says horse owners need to take precautions to protect from EHM and other contagious horse diseases. His advice for horse owners and stable/event managers is twofold:
Practice biosecurity routinely. Do not share tack among horses and minimize direct contact among assembled horses whenever possible. People can spread the disease, too, if their hands, clothing, shoes or vehicles are contaminated, so wear coveralls, boot covers or use disinfectant baths if feasible. Isolate and closely monitor horses that are returning from a show, trail ride or competition for a minimum of 14 days.
Be aware. Horse exhibitors and event goers should monitor their horses for early signs of infection by taking their temperature twice a day while at shows and report an elevated temperature to their veterinarian.  Look for neurologic signs indicative of EHM – wobbly gait, hind-end weakness and dribbling of urine – and call your vet early if you are concerned. Don't wait. You know your horse and if you are concerned, call the vet now.
Veterinarians should report suspected cases of EHM to the Office of Veterinary Services in the Virginia State Veterinarian's office at 804.786.2483. More information on EHM is available at vdacs.virginia.gov/animals/ehv.shtml.