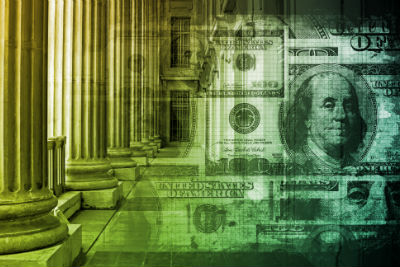 Community Development Financial Institutions (CDFIs) are critical in providing responsible and affordable credit to underserved communities.
During the COVID-19 pandemic, CDFIs demonstrated the ability to deliver $34 billion to underserved businesses with the Paycheck Protection Program (PPP).
The Scaling Community Lenders Act of 2022, legislation introduced by U.S. Sens. Mark R. Warner of Virginia and Bill Hagerty of Tennessee seeks more liquidity and support for CDFIs to focus on low- and moderate-income (LMI) communities.
Congress has taken steps to support community-based lenders in the last two years, but the legislation authorizes new resources to activate and fund the long-dormant Section 113 of the Riegle Act of 1994, the CDFI liquidity enhancement program.
"CDFIs and Minority Depository Institutions play an essential role in providing access to capital to underserved communities, which is why I'm so committed to supporting these institutions," Warner said in a press release. "I'm proud of the work I've been able to do with my colleagues across the aisle to secure historic investments in these community-based lenders, and to work with Sen. Hagerty on this innovative approach that supports new and innovative approaches in the industry and lays the groundwork for new ways to scale the industry's ability to meet the needs in LMI communities. There's no silver bullet, and I'm for an all-the-above approach to support these vital community-based lenders. In my view, in addition to increasing the CDFI Fund's resources we should make sure that CDFIs have every tool possible to do what they do best, which is supporting their communities and working to give everyone, regardless of zip code or background, a fair shot."
CDFIs provide lending opportunities with business loans, consumer loans, commercial real estate, residential real estate, home improvement and home purchases. Secondary market opportunities do not exist for these products, and The Scaling Community Lenders Act of 2022 would "encourage innovation and help determine the best routes for unlocking secondary markets for CDFIs."
"CDFIs can play a constructive role in driving economic growth in America," Hagerty said in the press release. "I'm pleased to cosponsor this legislation with Senator Warner to establish a pilot program that will help provide a roadmap to leverage CDFI funding with private capital rather than federal funds."